Year 1
Autumn term 2 - 2019
Year 1 have been working extremely hard this half term! We have been learning how to add, subtract and compare numbers up to and beyond 50 in maths, using counters and team work to help us.

In literacy we have been studying Nick Butterworth's Percy the park keeper stories. The children loved 'one snowy night' and did some fantastic role play.

In our history and geography lessons we have been exploring Barnsley, using our ICT skills to find our town on a map and comparing pictures from the past and present. We also learned about our local Olympian Dorothy Hyman and her life.

Our science lessons have been all about the human body. We have played body bingo to identify our body parts and done sensory activities using all 5 of our senses. When exploring our sense of taste I don't think year 1 were big fans of lemon!

A huge well done to year 1 for their hard work in their nativity performance of 'I'm gonna shine'. They did a fantastic job in both performances and should be very proud of themselves.
Autumn term 1 2019
Year 1 have had a very green first term this autumn. We have been learning all about plants and woodland, and have enjoyed plant hunts, growing and looking after our own plants, identifying plant parts, exploring our school vegetable garden and even building a hedgehog home with Mr Jones our school caretaker. We have also been learning a lot about numbers and adding. The class did a great job on 'more than, less than'. In our literacy lessons we focused on The Gruffalo and did a lot of fantastic drama and writing this term. Well done for all your hard work Year 1!
Summer term 1 2019
Y1 topic leaflet - Rio de Vida
Spring term 2 2019
Y1 Bright Lights Big City Homework
Y1 - Spring 2 Bright Lights Big City
This term we learnt all about London and the Great fire of London. Some fantastic artwork and homework was produced and we even had a parliament session to discuss the changes to London after the fire. The children were so enthusiastic during this topic and have loved learning all about our Capital City.
Our maths lessons this term focussed on measuring and weights, using weighing scales to measure our everyday classroom items. We have also begun multiplication and are using blocks to help us count groups.
We even won the attendance award this half term and got an extra br! Keep up all the hard work Year 1!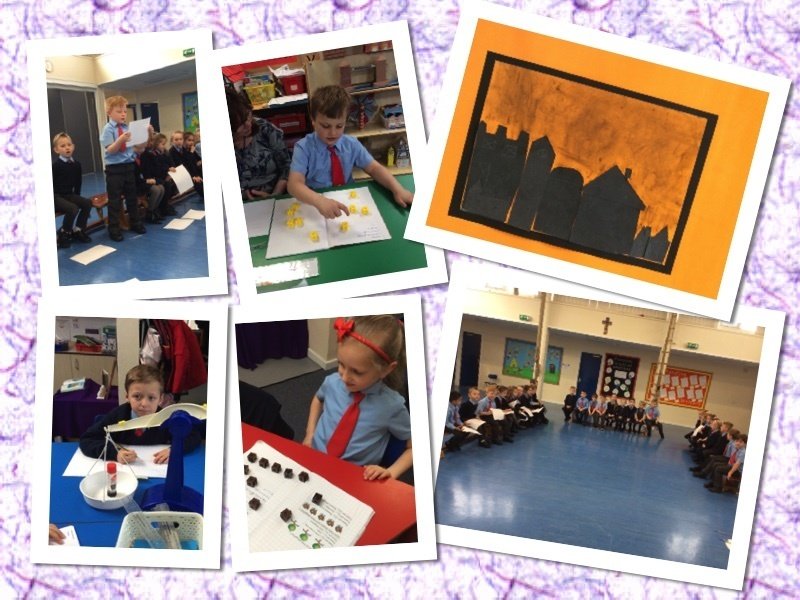 Spring term 1 2019
Year 1 homework grid - spring 1 - Moon Zoom
We have enjoyed a wonderful half term all about Space!
We had some amazing homework from everyone, and enjoyed a fantastic trip out to theSpace Centre in Leister. We all worked very hard in literacy, helping to catch Beegu the alien who crash landed in our playground!
We had fun in PE with Barnsley football club teaching us new football skills.
Y1 have has some super mathematicians this term, scoring personal bests on Times Table Rockstars. Well done Year 1 for all your hard work.