Nursery
We used the story 'It's the bear' by Jez Alborough to inspire the children. We found out about the woodland and visited the wooded area in our school grounds to collect woodland treasures. 
While we were out we were surprised to discover a picnic! But someone or something had eaten all of the food. We decided it must have been a bear. 
We realised that the bear in our story liked blueberry pie. We baked a blueberry cake. We shared it and saved a piece for Mrs Dalton.
When we came back into school we discovered bear paw prints! The cake was gone! We decided that a bear must have visited us and eaten the cake.
We thought maybe the bear wanted to make friends so we brought our teddy bears to school.
We worked together to prepare and share a teddy bears picnic. 
We read 'Where's my teddy?' by Jez Alborough. When we returned to school we discovered that our teddy bears had gone missing. We formed a 'search and rescue' team to track down and rescue the bears.
The Travelling Zoo
We were very lucky to have visitors from the Animal Ark in school. We were able to observe and handle real creatures and we were very brave!
Our parents joined us for this amazing experience and then returned to nursery with us to engage in animal inspired crafts. Thank you to everyone who took part. 
Spring Term 2 2019
FS1 topic leaflet - Plant it, grow it, eat it - Spring 2
Focus - Plant it, grow it, eat it.
This half term the children have explored how things grow and change over time. We began by exploring peas and beans. We read the story 'Beans on toast', which shows the journey of a bean from seed, to pod, to truck, to tin, to shop, to plate. We planted and cared for beans and peas and watched them grow. We also tasted beans on toast.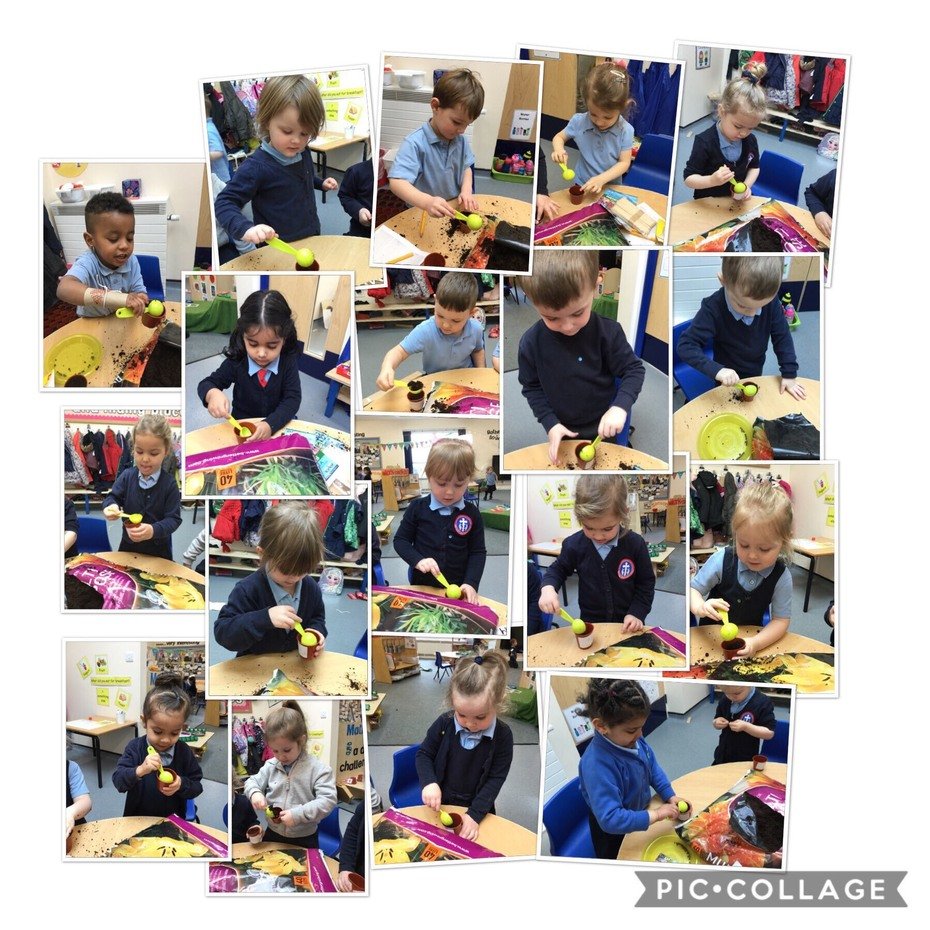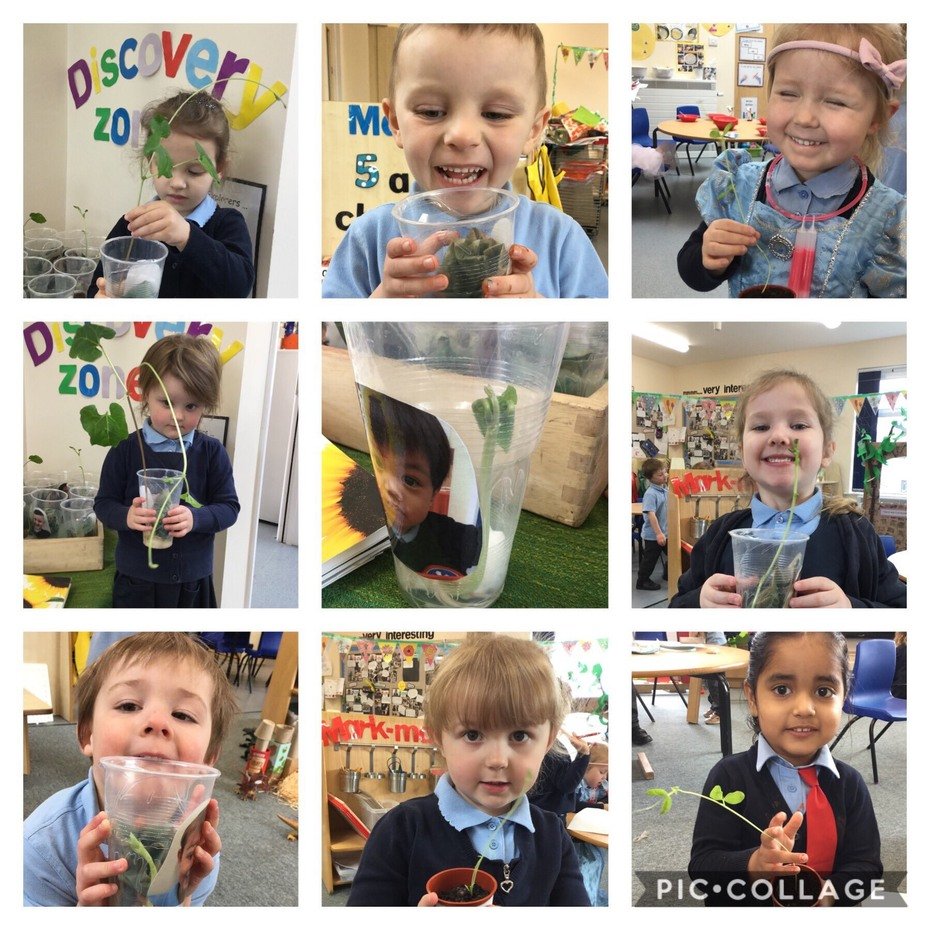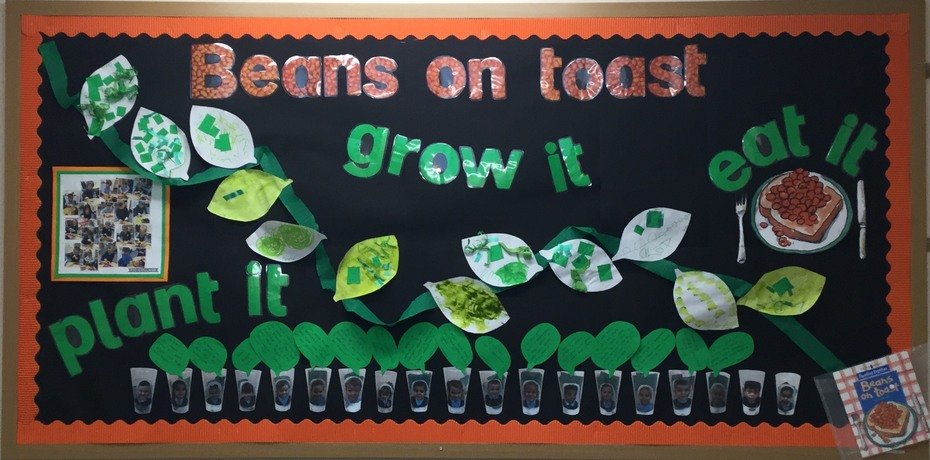 We came into school one morning to discover little eggs and a note saying 'nursery, please look after me'. Each child chose an egg and made it a cosy bed in their Easter basket. We tried to guess what was inside. We all promised to be gentle and caring and look after the eggs.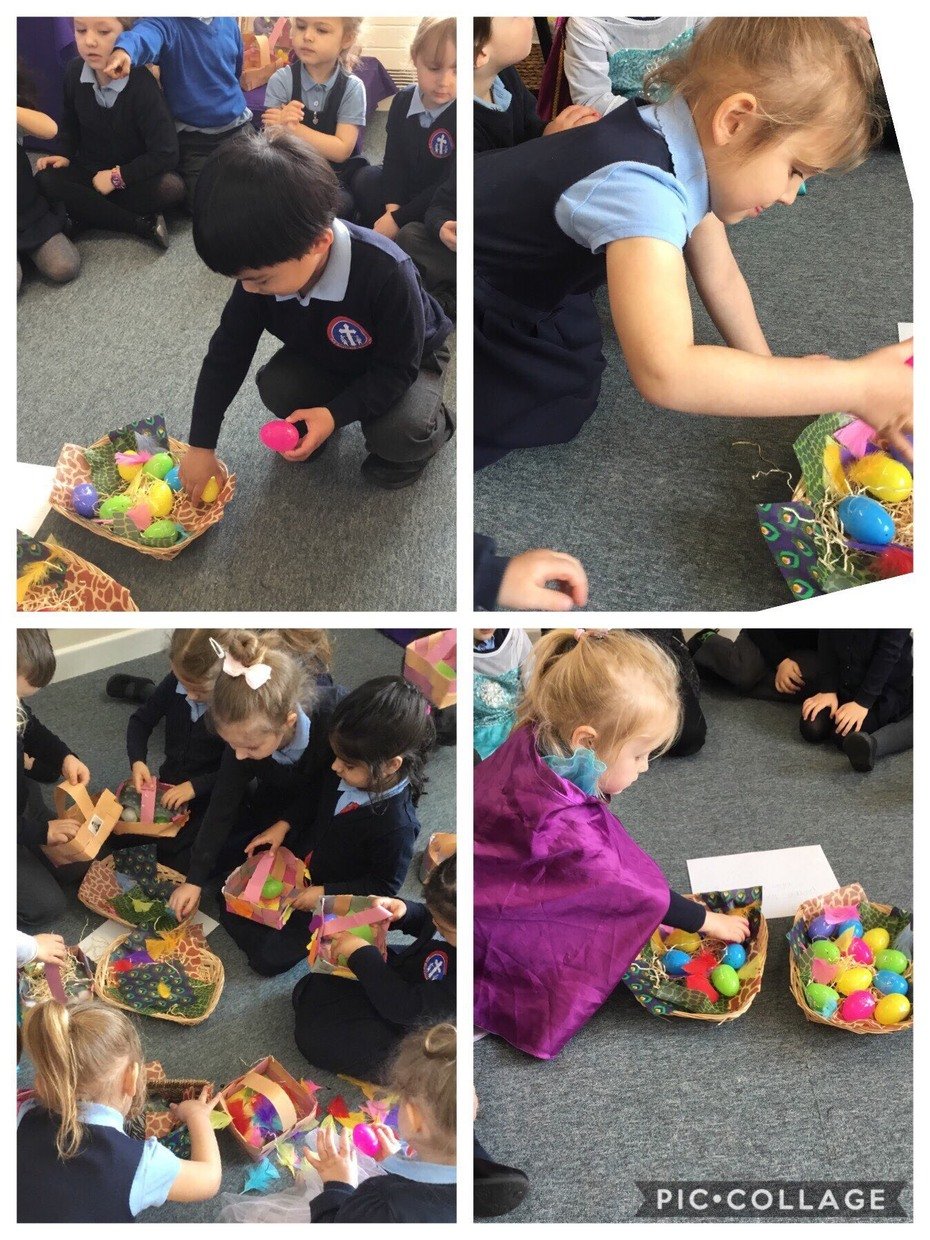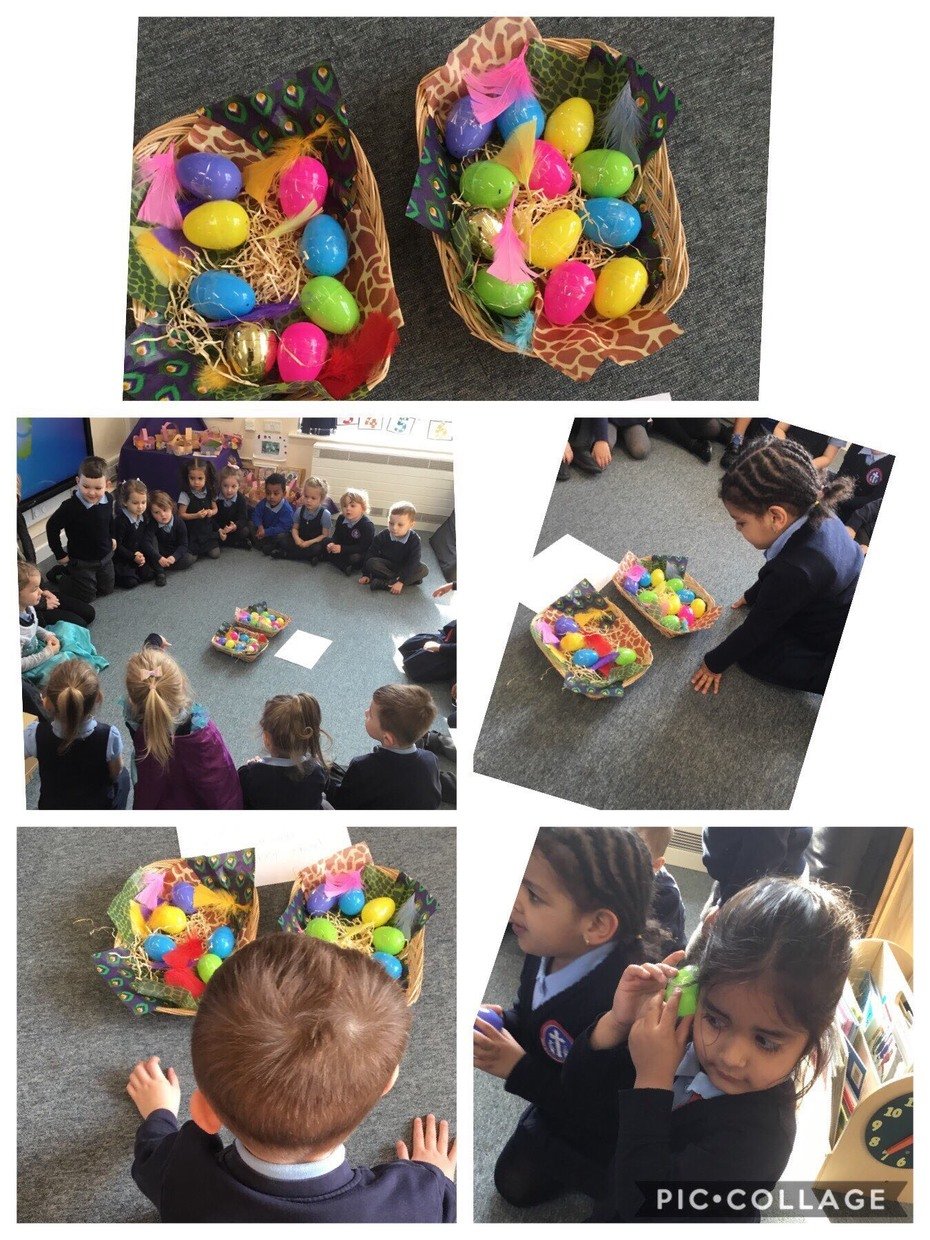 We continued to consider change over time by exploring the life cycle of a hen. We were very lucky to have a family member bring four real chicks into school for us to observe and handle. We were all very gentle.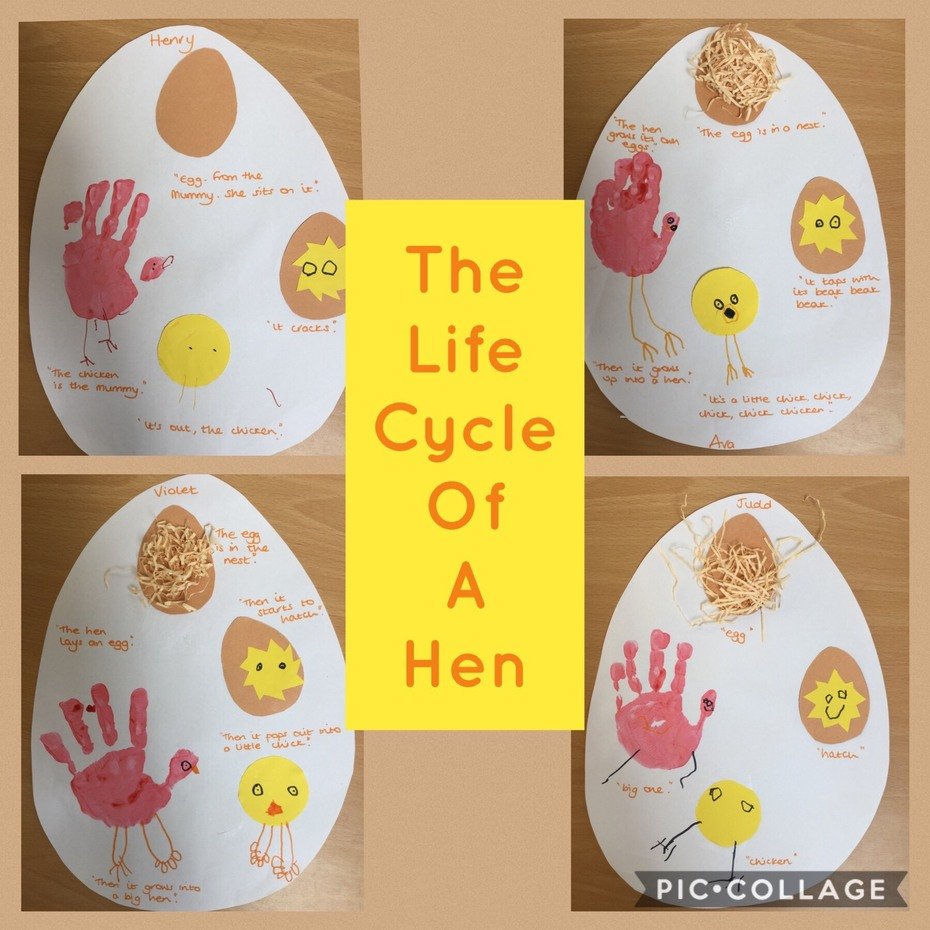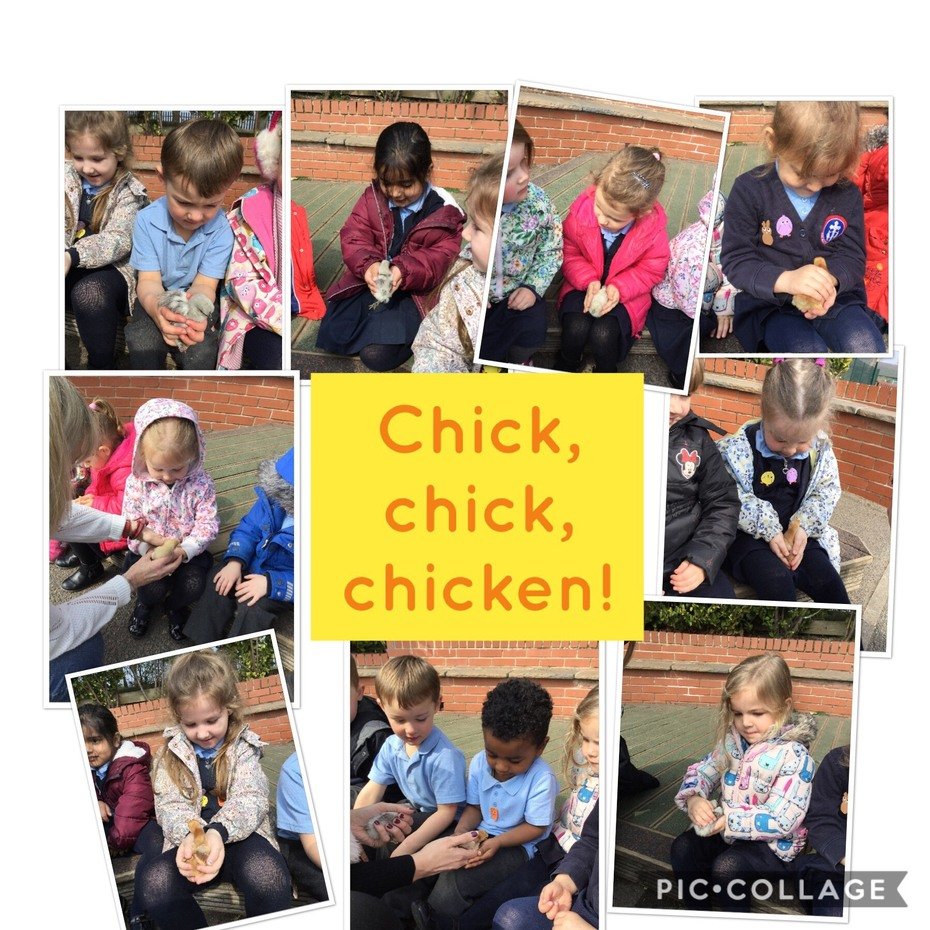 As we approached Easter we explored Easter traditions. The children made Easter bonnets at home. We took part in an Easter parade to visit each class and wish them happy Easter.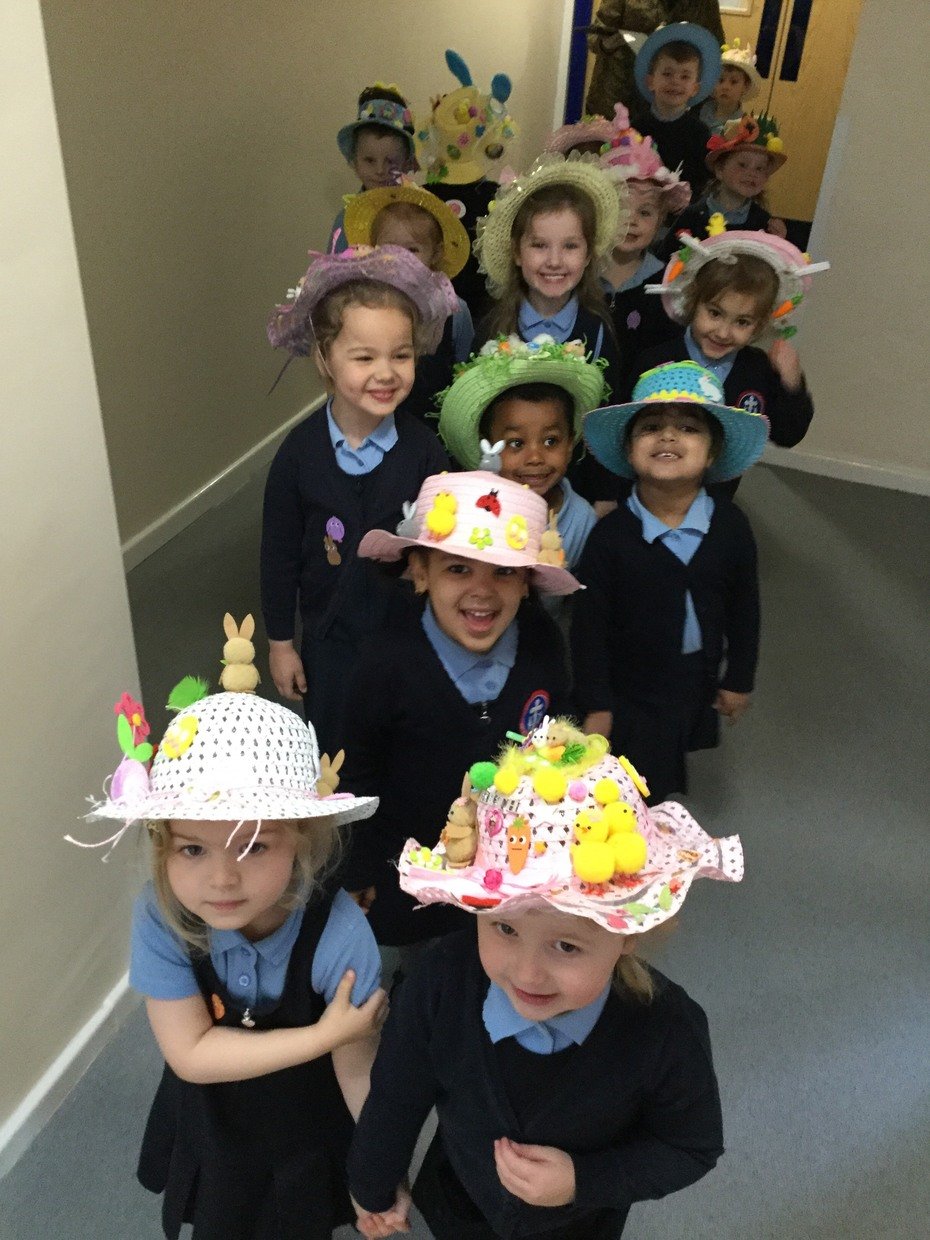 Spring Term 1 2019
FS topic leaflet - Holes, spaces and hiding places (F1) - Spring 1
Our focus for learning this half term is 'Holes, spaces and hiding places'. 
We came into nursery to discover that it was dark. Black paper covered the windows. We thought about what to do - "pull it off", "chop it", "poke a hole in it". 
We explored how to make holes using a variety of tools.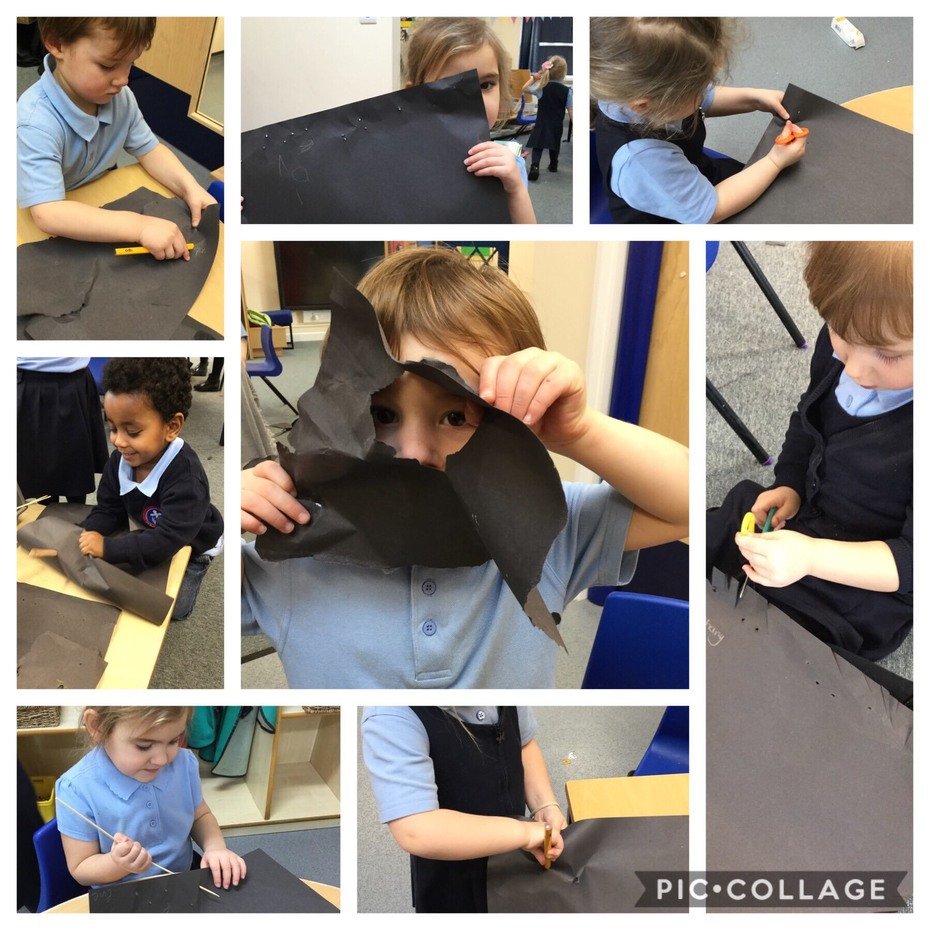 This interest in holes continued and so we made our own binoculars and set off on a hole hunt around school.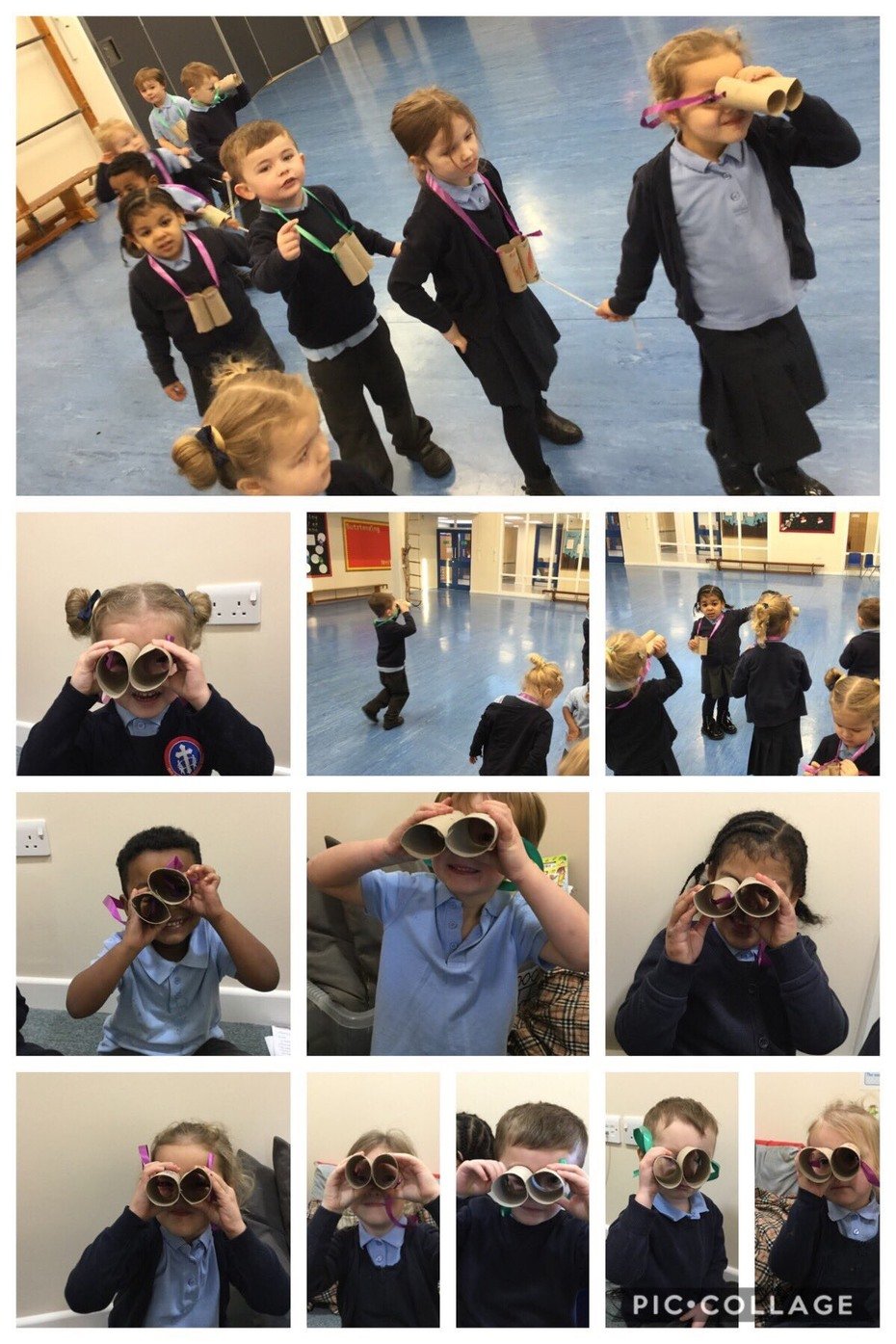 We discovered that holes came in lots of different shapes and sizes. This led to an exploration of shape.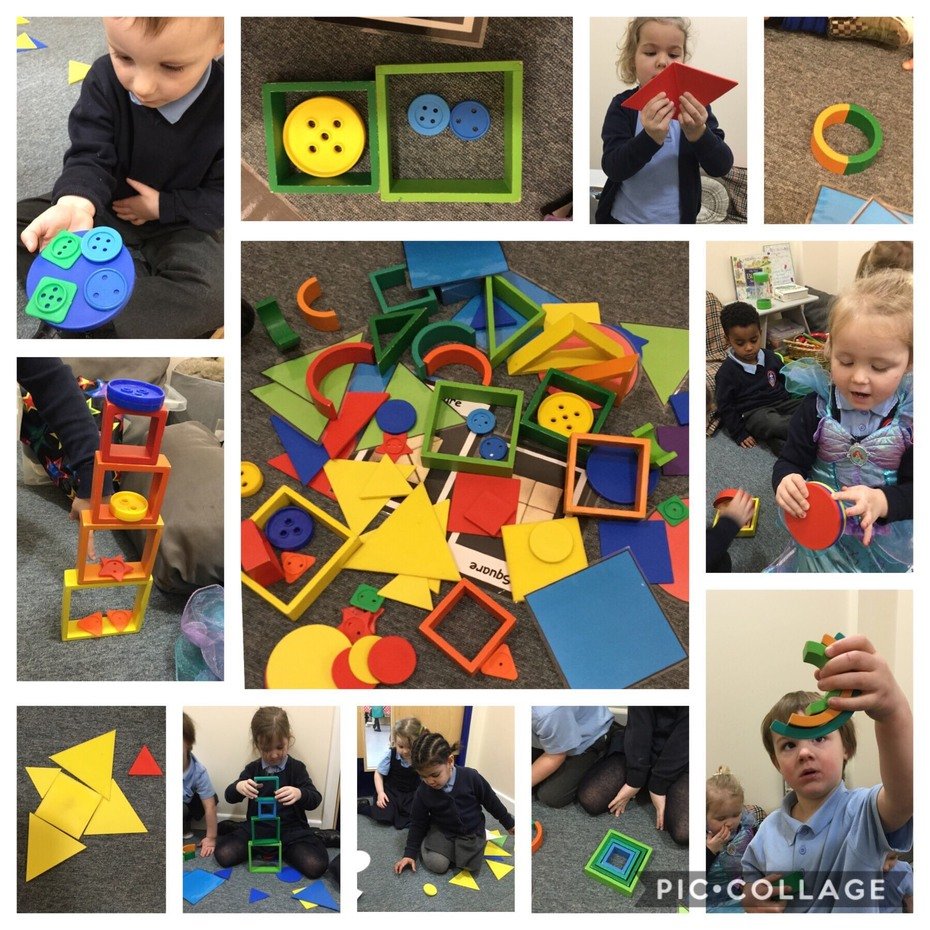 We are now shape experts and can identify circles, squares, triangles, hearts and stars. We are able to use these familiar shapes to construct models and make images.
We have also explored spaces and hiding places this half term. We constructed dens around the classroom and outdoors. The culmination of this focus was our family stay and play session where we welcome parents and grandparents in to share a nursery session with their children. We set the children and their families a den building challenge with a hook to encourage dads to join us.  
To prepare for our den building challenge we looked at building plans and then drew around shapes to create our own. We had some great ideas including stairs, an attic, a swimming pool and a floor that transforms into a hideout!
We then worked together as a team to construct a den that was big enough for all of the children to get inside. Wow! This was a fantastic den. Good team work everyone.