Catholic Life
Come and See - Growing/Lent
Our RE focus for this half term was 'growing' as we found out all about Lent. The children discovered that Jesus had to go away for 40 days and 40 nights. He needed to have a big think as he knew he had an important job to do. The children each made a promise to be like Jesus and do his work while he was away. They placed purple ribbons on our Lent tree to show that they promised to be kind, gentle, caring and helpful. Each day we chose a child who we had seen being like Jesus and they were given a leaf to add to our tree. We worked together to help our tree grow in love. We are so proud of how well our children took to this challenge.
Advent
This Advent season, the whole school is counting the days down to Christmas with our Advent Wreaths. The children gather for daily prayers and liturgy to light the candles together.
Due to Covid-19 restrictions our children have been unable to attend assemblies or Mass at Holy Rood Church. To ensure that our school is still celebrating and worshiping together we are utilising the 'Ten Ten' liturgy planning in our classes. During Autumn term pupils have had 3 whole class liturgies weekly, with changing themes each week. During Advent this was replaced with the daily wreath liturgy.
Our Foundation Stage, Year 1 and Year 2 bubbles have been busy practicing their Nativity shows this Advent. Pupils will be recording the performance of their shows for parents to take home as a DVD.
Our KS2 bubbles have been working hard to produce a collaborative Christmas Carol concert. This has been recorded and will also be available on DVD.
Year 1 have made their own Advent Calendar this year and have picked different acts of kindness to be done each day of Advent. They have been counting off the tasks at home and in school.
Harvest Festival
Year 4 hosted the Harvest assembly this half term. I was very proud of how confident they were and their understanding about why we have our Harvest Festival. All food collected was donated to local food banks. Thank you to all the parents and families who donated.
Mission Together - October 2019
Today Mrs Barry came to our school to talk to us about Mission Together. Through our fundraising this year, the money raised will support the work of a care home in South Africa. Red boxes will be sent home with our children for them to donate as many pennies as possible!
Catholic Life
CAFOD Family Fast Day
On Thursday 14 March, we had some visitors into school from CAFOD who explained about the work of the charity. The following day we held a non-uniform day – wear Purple for Lent day where we raised £143. Well Done everyone!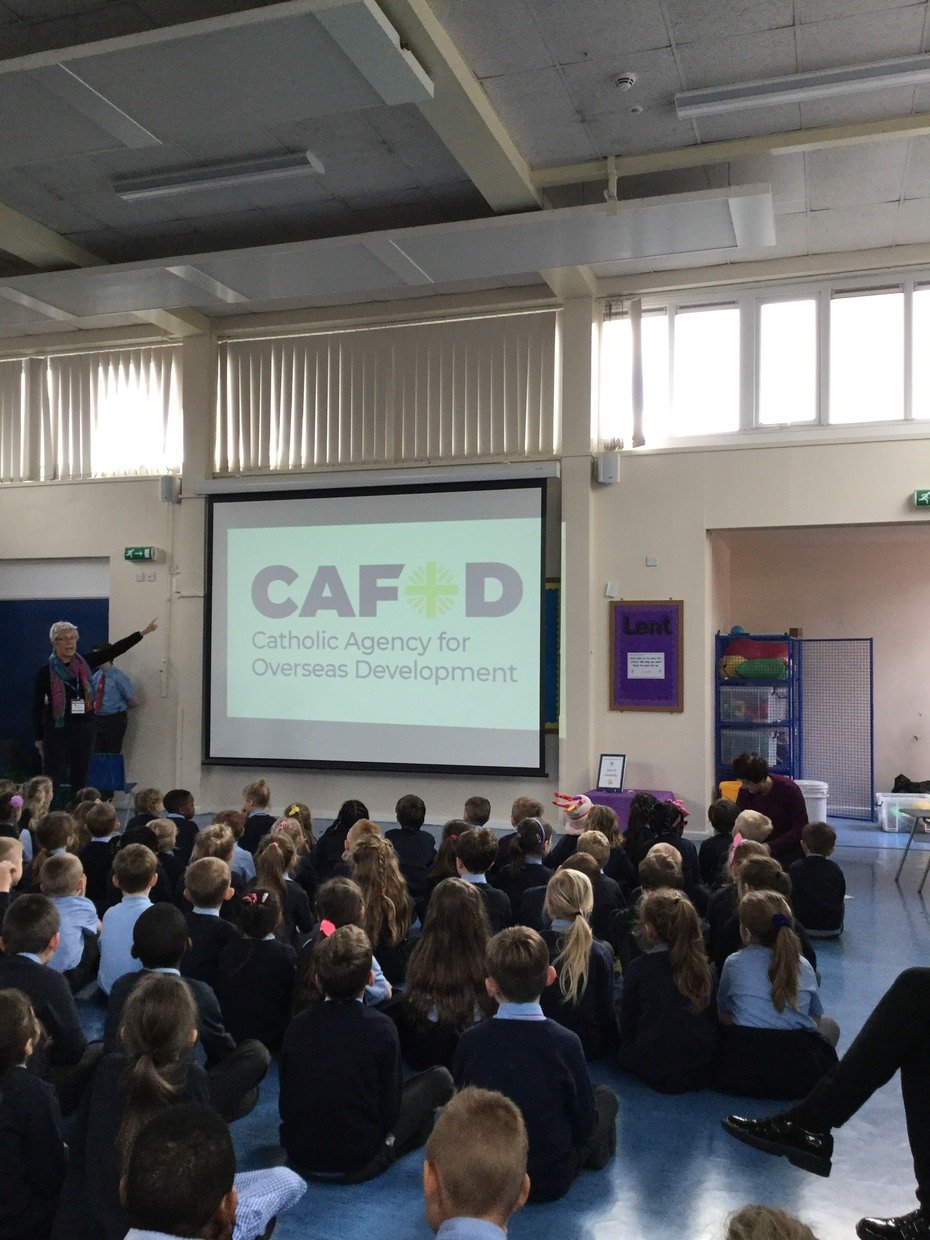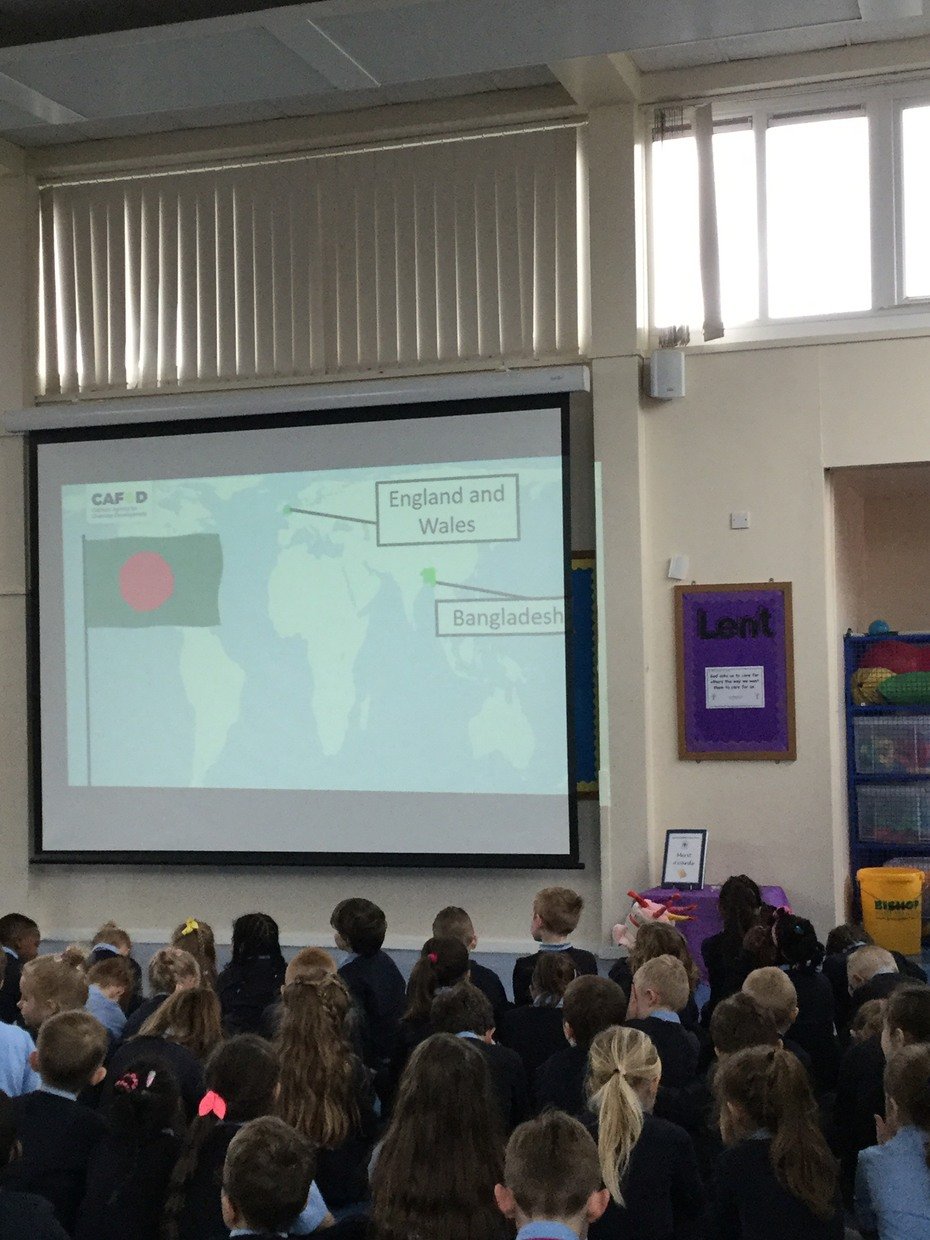 Ash Wednesday,
On Ash Wednesday, Key Stage 2 attended Mass at Holy Rood Church Hall. Our Foundation Stage and Key Stage 1 children held their own liturgy in the school hall. Father Damian blessed the ashes at Mass and these were brought back to school to distribute.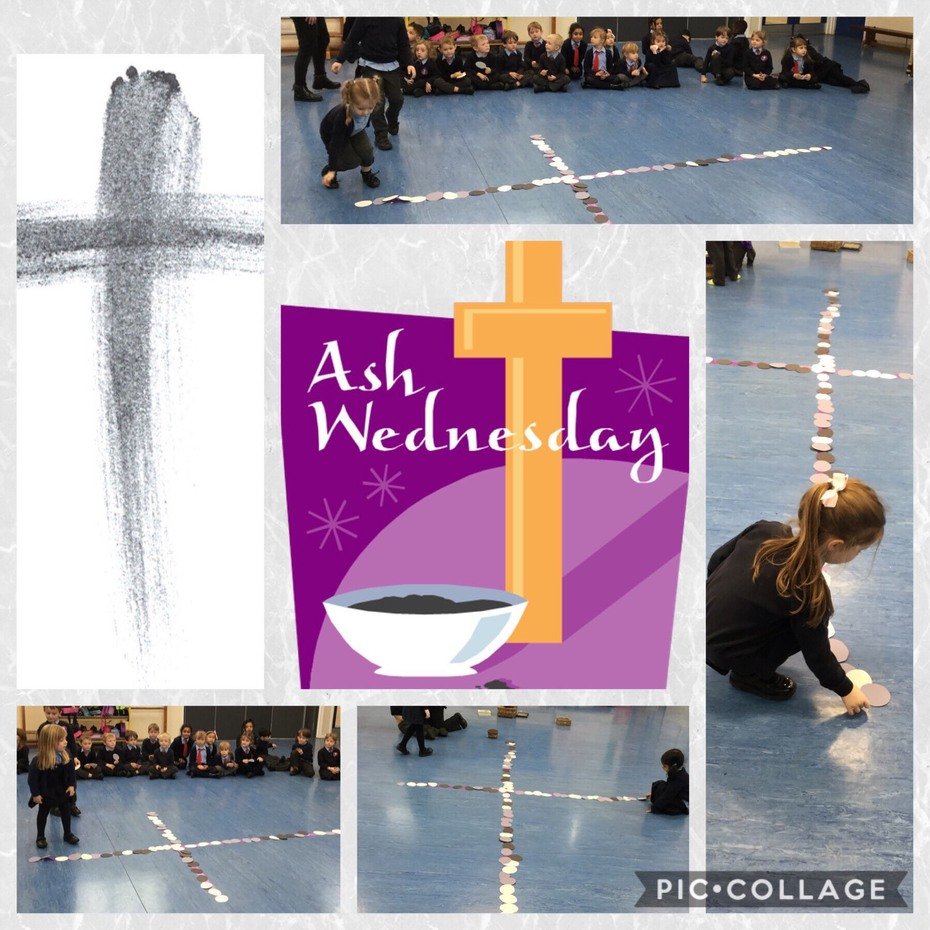 January 2019
On Monday 28 January, Bishop Ralph visited our school to bless the new Foundation Stage building. He was joined by Father Damian and our Nursery children presented Bishop Ralph with a gift. Bishop Ralph praised our children for their impeccable behaviour and he enjoyed his lunch with our children.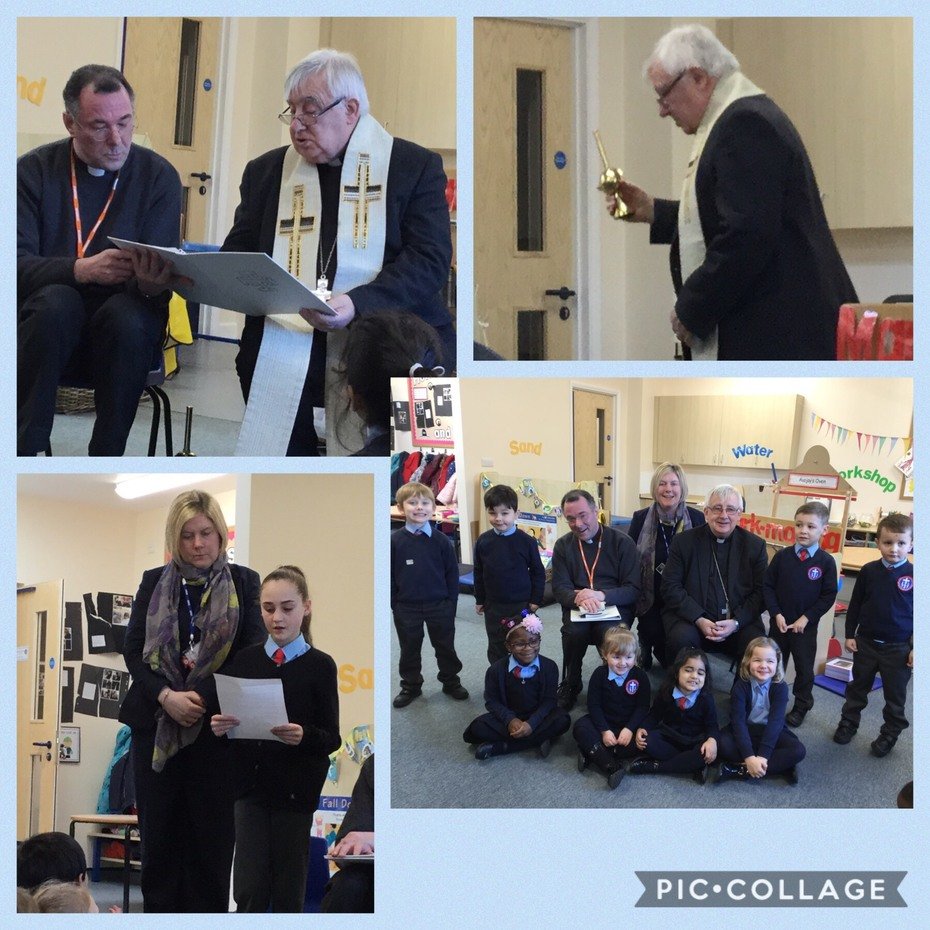 S48 RE Inspection December 2016