Catholic Life
Palm Sunday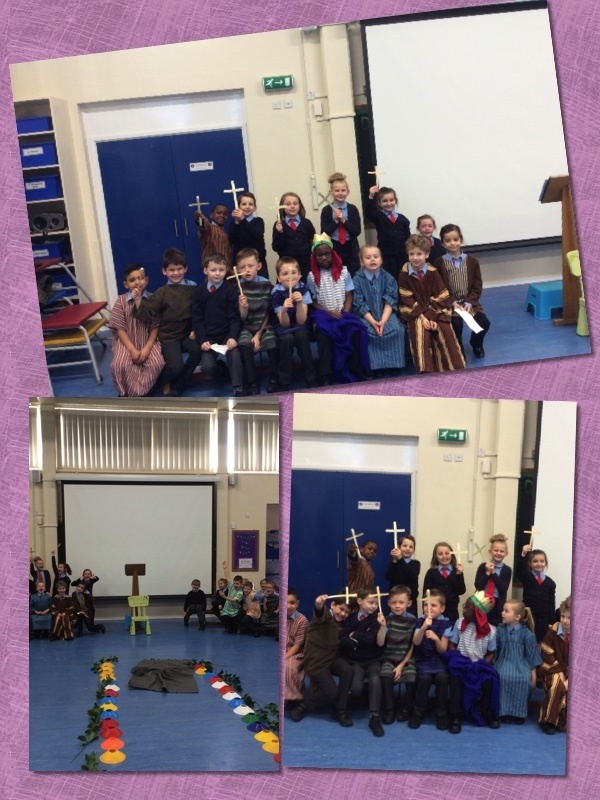 Stations of the Cross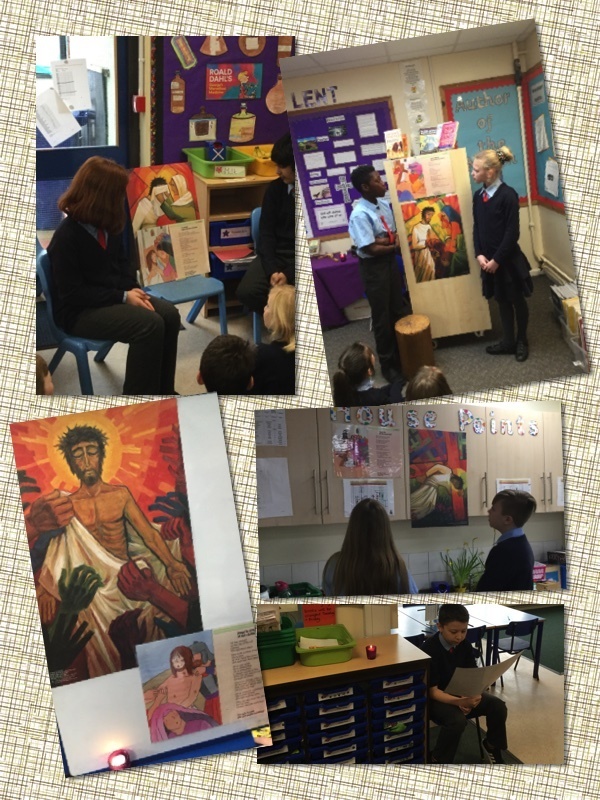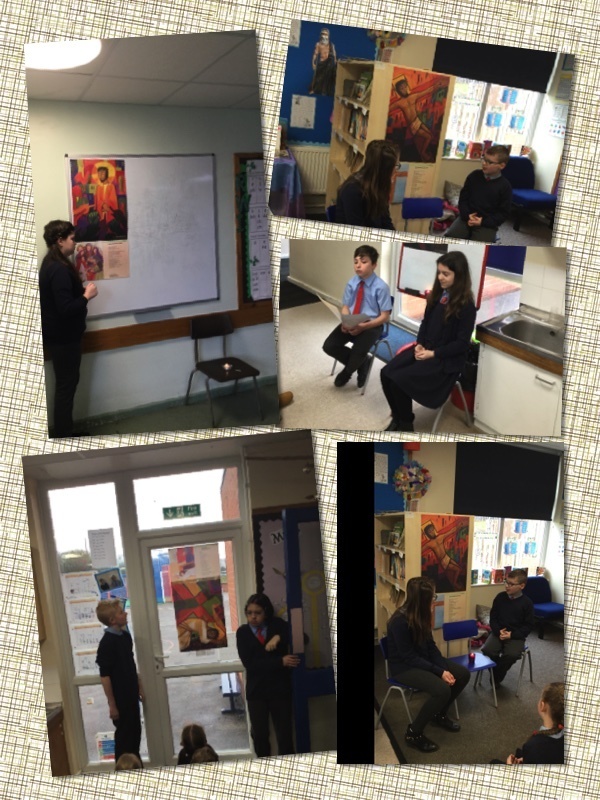 One of our pupils role played Jesus during Holy Week. We waved our palm leaves to welcome Jesus into Jerusalem. We heard about the last supper and about the very difficult job Jesus had to do when He was put on the Cross. Each child showed great respect as they added in turn a purple heart to our Easter garden .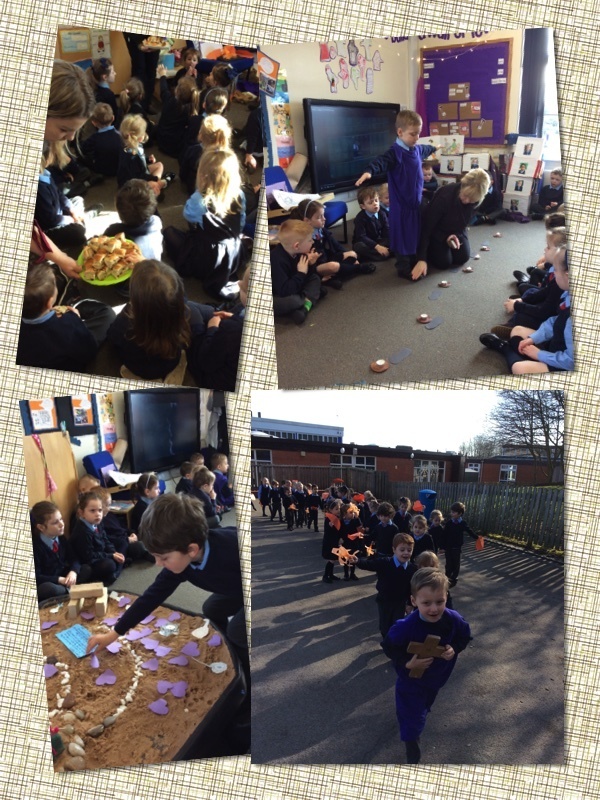 Lenten Reflection led by Y4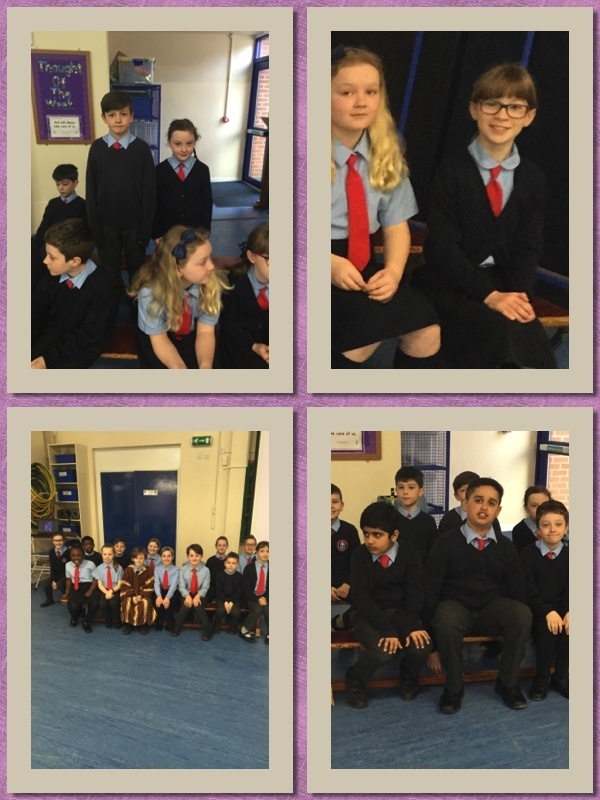 Lent 2018
Throughout Lent, KS2 children attended Mass on a Friday morning at Holy Rood Church. Mass was also said in school on Friday 9 March and our Foundation Stage children led this Mass for Mother's Day.
Year 4 have been washing the feet of the disciples.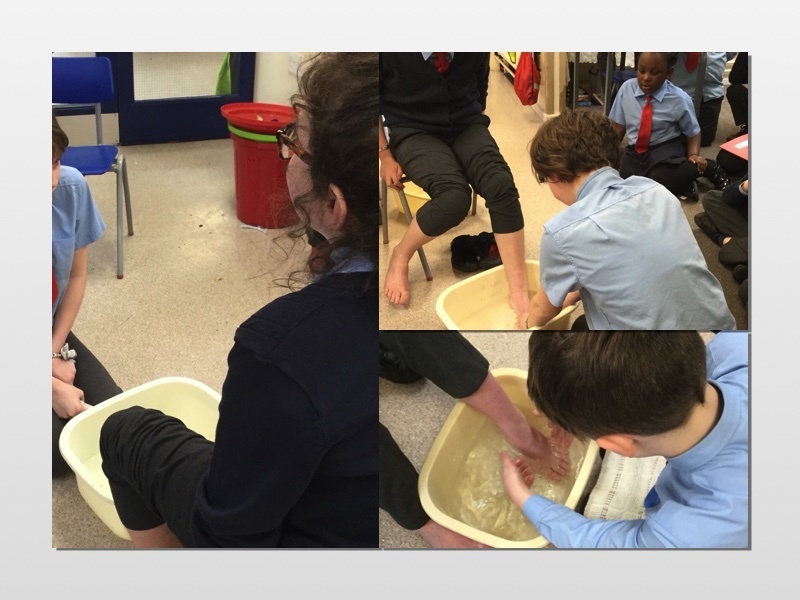 Last Supper Liturgy led by Y6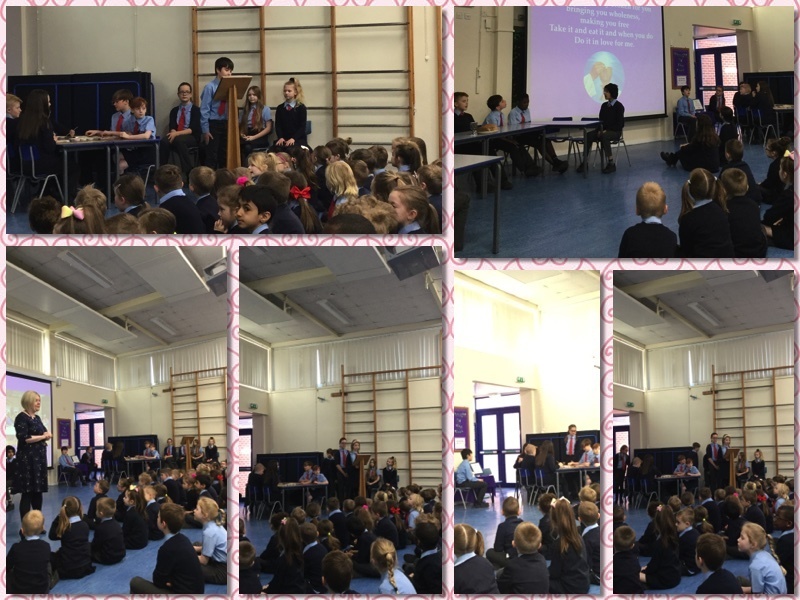 In Nursery we explored what happened to Jesus during Lent. The children had a shoe box each and we used them to build a 'wall of love'. We sang the song...
'Jesus went away to have a think (x3)
And he really needs out help
He went away for forty days and night (x3)
And he really needs our help.
We are going to build a wall of love (x3)
To show we are good friends'.
The children have been working hard to be good friends by sharing, being gentle, helpful, saying sorry and being kind. We have added bricks (boxes) to the wall to make it bigger and stronger when we have seen the children being like Jesus.
During Holy Week we found out what happened to Jesus at Easter and took part in a series of liturgies. We re-enacted what happened on Palm Sunday. We heard about the last supper and shared bread together. We then took part in 'Jesus' Walk of Love' and the children placed purple hearts on our Easter garden with a promise that we will remember Jesus.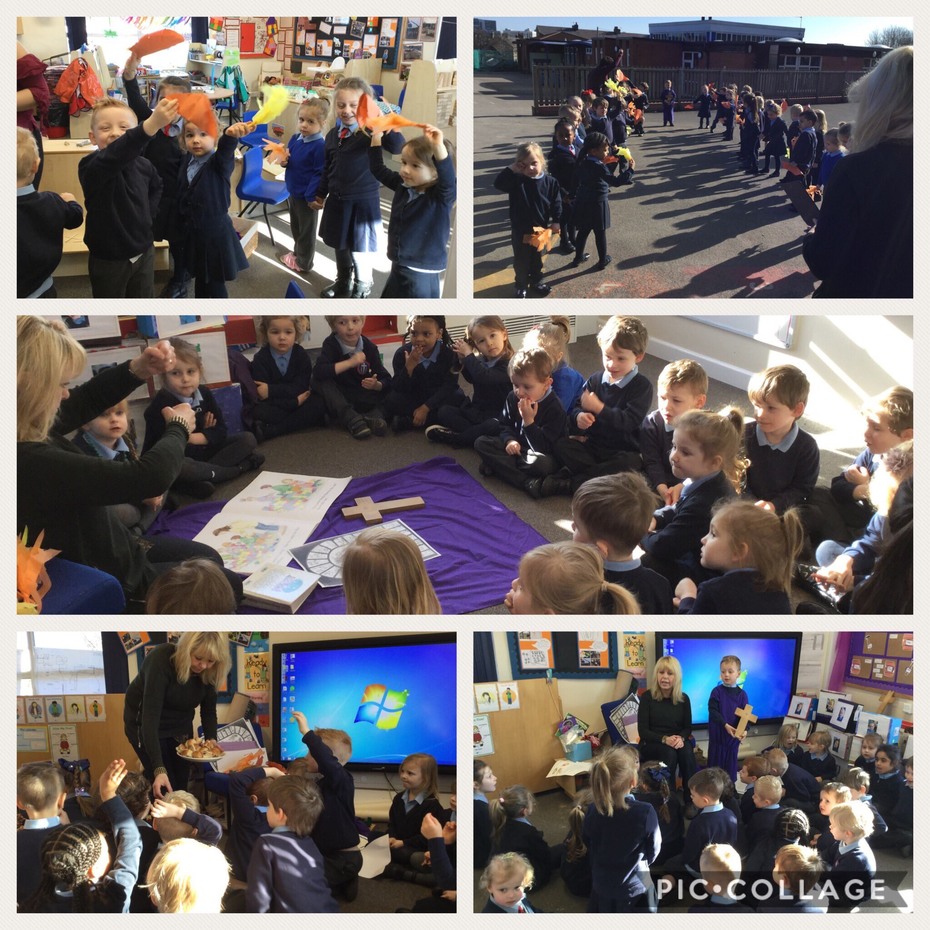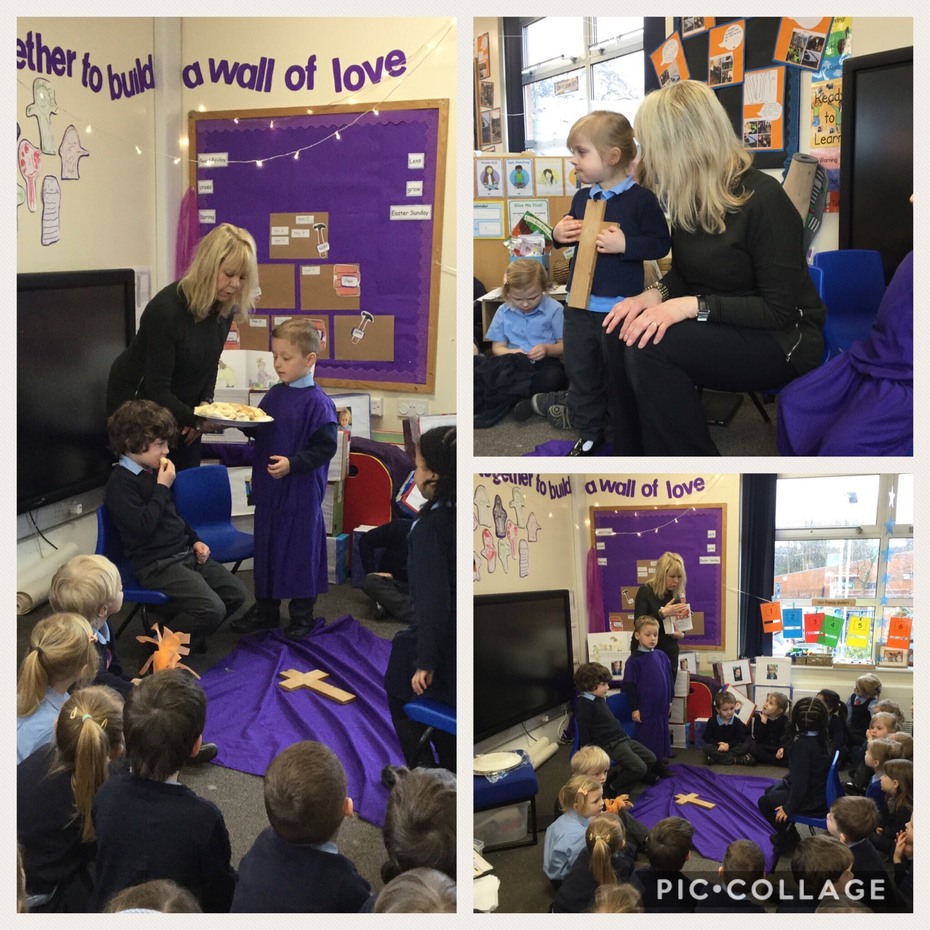 First Confession 2018
On Thursday 8 February 2018, our children began their sacramental journey. The children celebrated their First Confession at Holy Rood Church along with other children from the parish.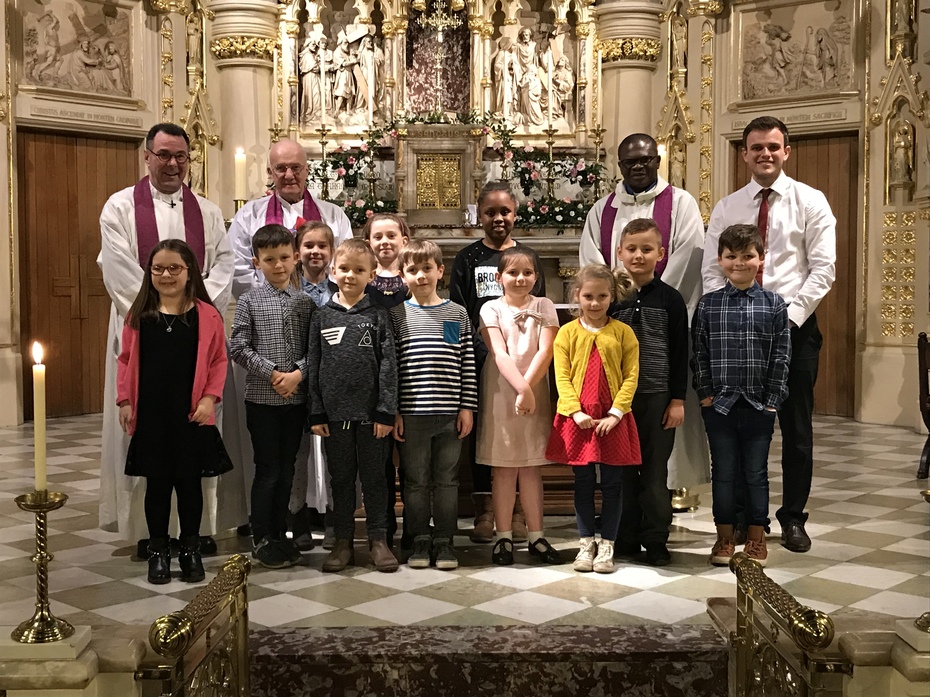 Come and See in Nursery - Family Liturgy – February 2018
Talking to God leaflet - stay and play
We are encouraging the children to 'Talk to God'. We shared a simple family liturgy with our parents and grandparents. We used a cross, the bible and a candle and we made the sign of the cross. The children are now familiar with these signs and symbols and now associate them with talking to God. We sang familiar songs from our liturgies, 'We can celebrate' and 'There is someone who knows me'. We then told the story of the presentation at the temple. We concluded the liturgy by sharing bread. Each family was given information and advice for supporting their child to talk to God at home. Thank you to everyone who joined us.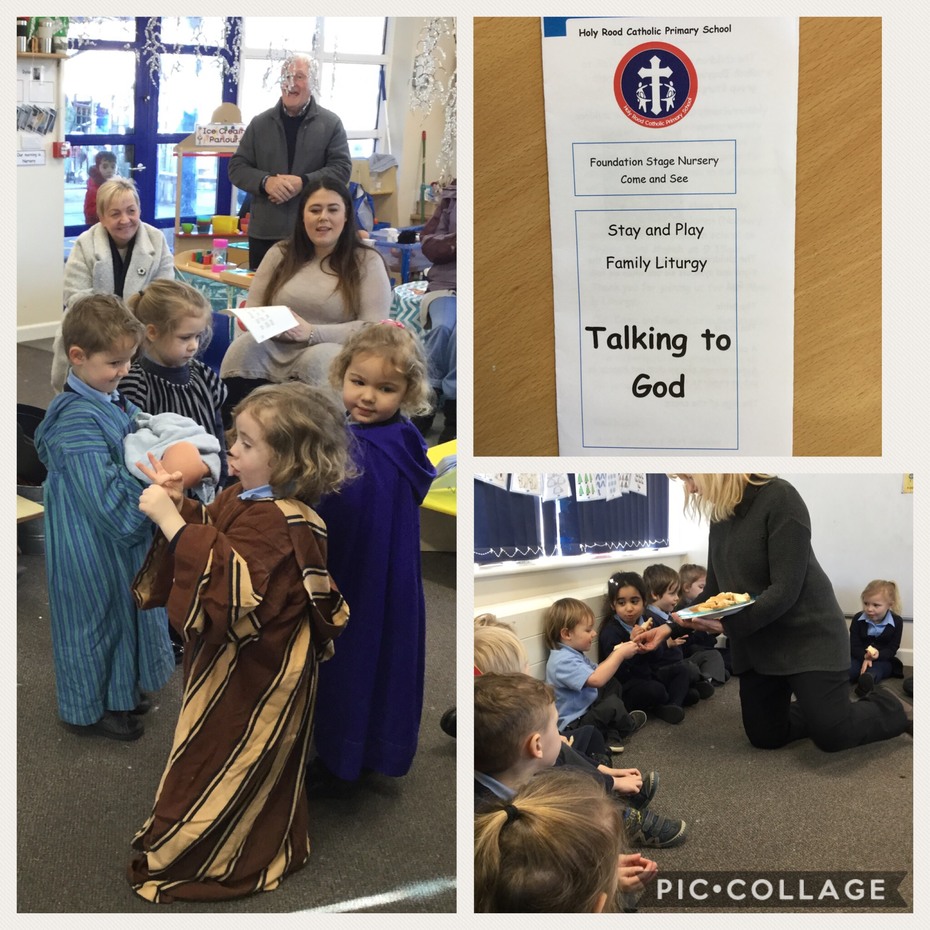 Come and See in Nursery – Celebrate – January 2018
The children are now beginning to take part in simple group liturgies. We thought about what a celebrate is and also what and how we celebrate. We have welcomed new children into our nursery and we took the opportunity to celebrate them joining our group.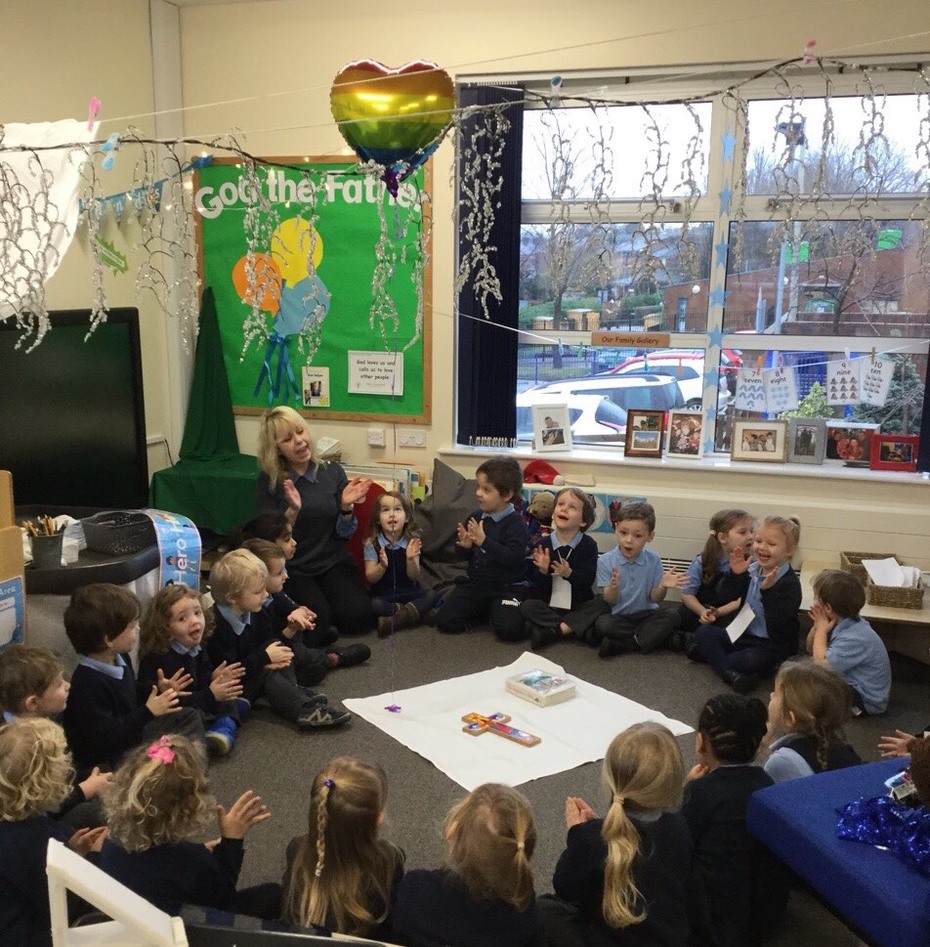 Foundation Stage Nativity – December 2017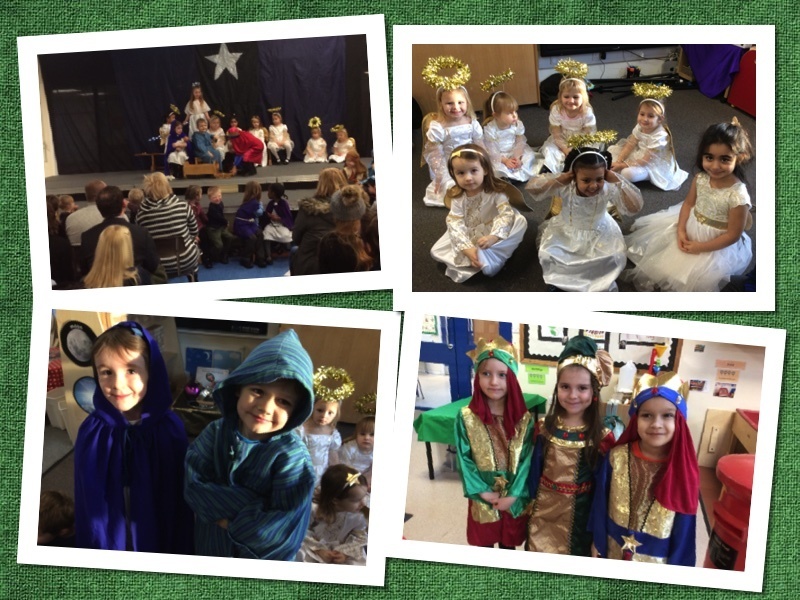 Christingle – December 2017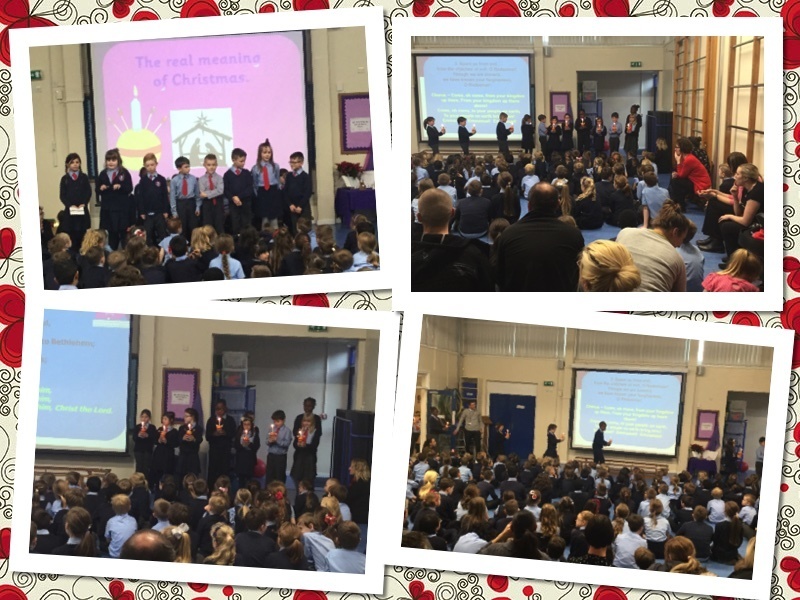 Come and See in Nursery – Advent – November 2017
In Nursery we are getting ready to welcome a new baby. We gave the children an advent duster each with the challenge to get their hearts ready. The children worked hard to collect four purple stars on their dusters by being gentle, helpful, kind and doing their best.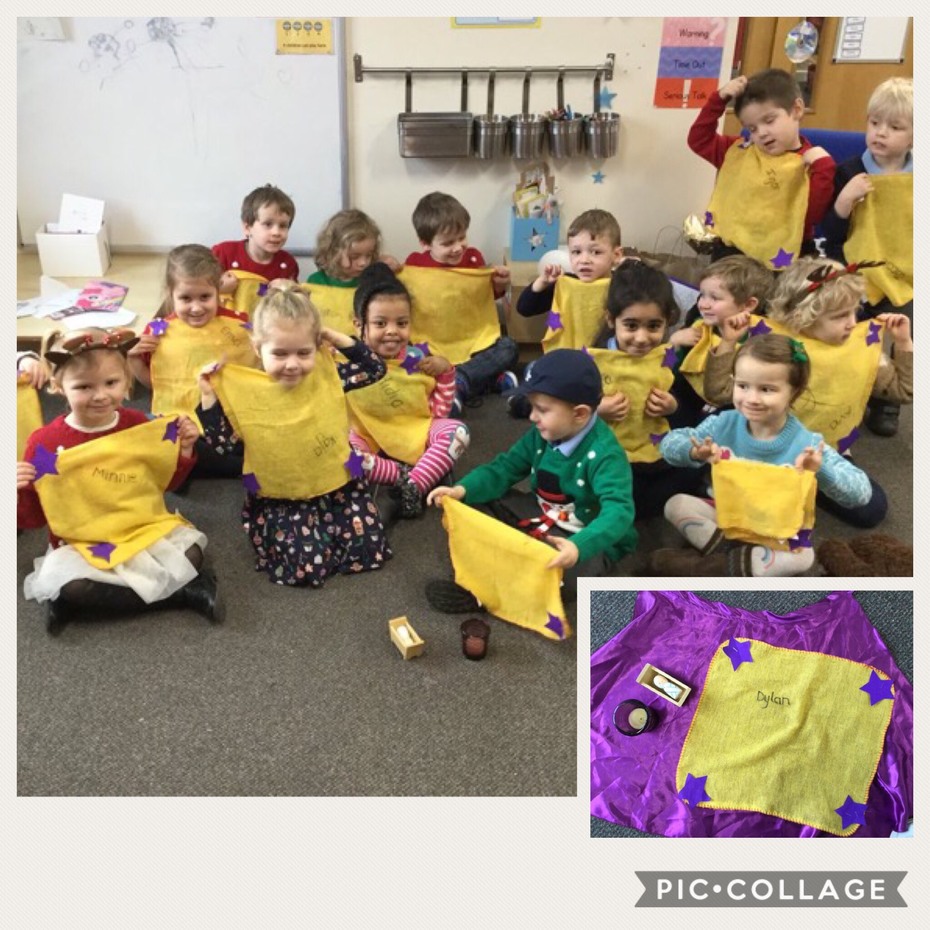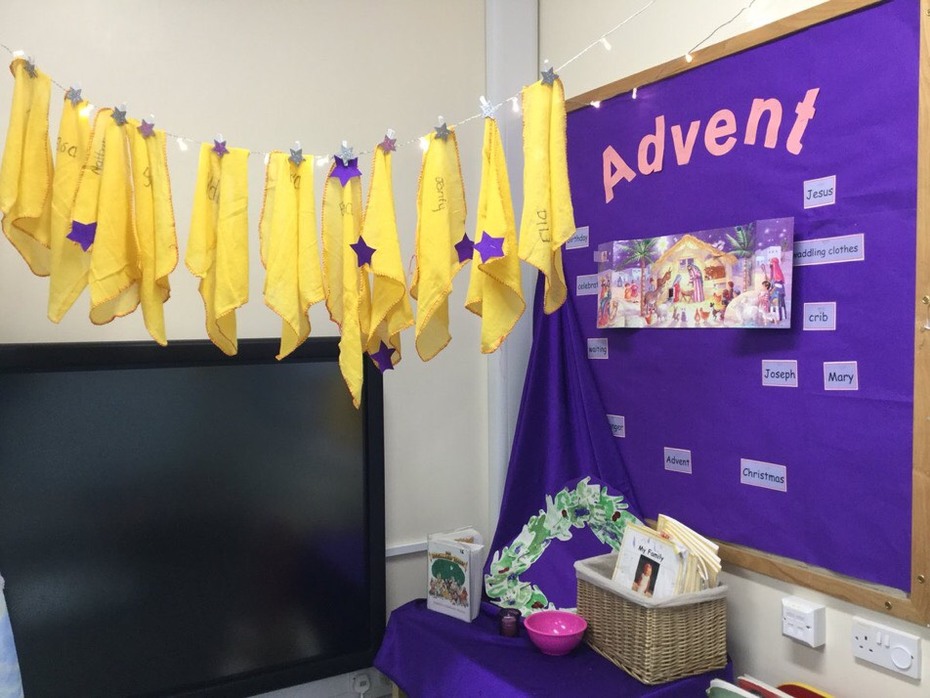 Mission Together October 2017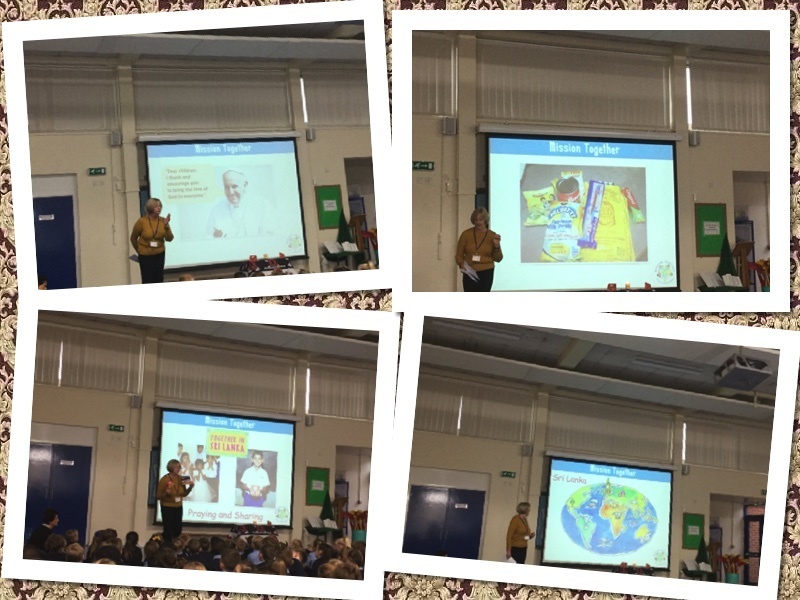 Come and See in Nursery – Welcome – September 2017
Our youngest children are exploring their faith in a playful context. We explored what it is to welcome each other. We surprised the group by introducing children through the door and saying "welcome". We welcomed a baby through a roleplay baptism and learnt the prayer:
"God cares for me. I know his love. Like a baby. Safe and snug".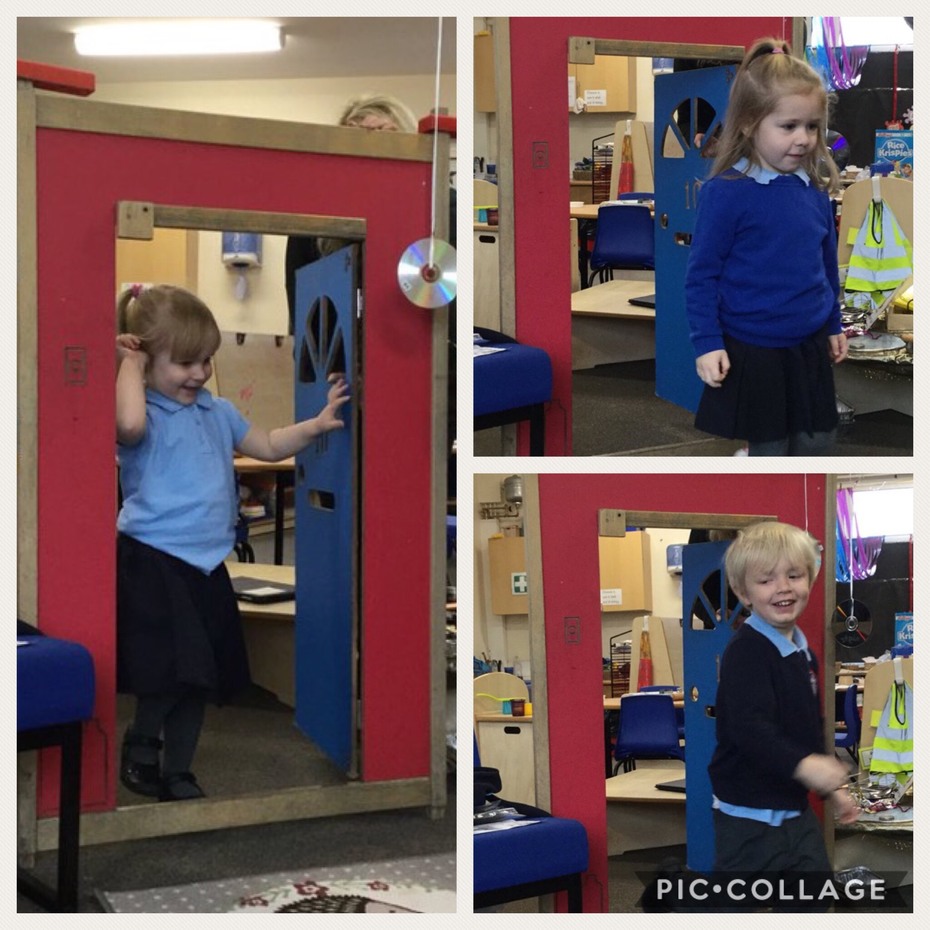 Welcome Mass September 2017