Class 2
Spring 2 - 2019
Y2 topic leaflet Spring 2 The Scented Garden
Y2 Spring 2 Homework Scented Garden
This half term our topic has been The Scented Garden. We have been learning all about what plants need to grow and conducted an experiment to find this out. In the classroom, we have been growing a variety of plants including Sunflowers, Cress and Geraniums (which are now planted at the front of school). As part of our topic we also went to Wentworth Garden Centre. We looked at a variety of plants, went on a plant hunt, made some observational drawings and also got lost in the maze!
We were very lucky to have Dean from All Star's Cricket in teaching us all the skills needed to be able to play Cricket.
In literacy, we have been really enjoying our Monday hook lessons, especially when we got to go outside and explore the wooded area next to the playground.
As part of Holy week, we led the liturgy for The Last Supper.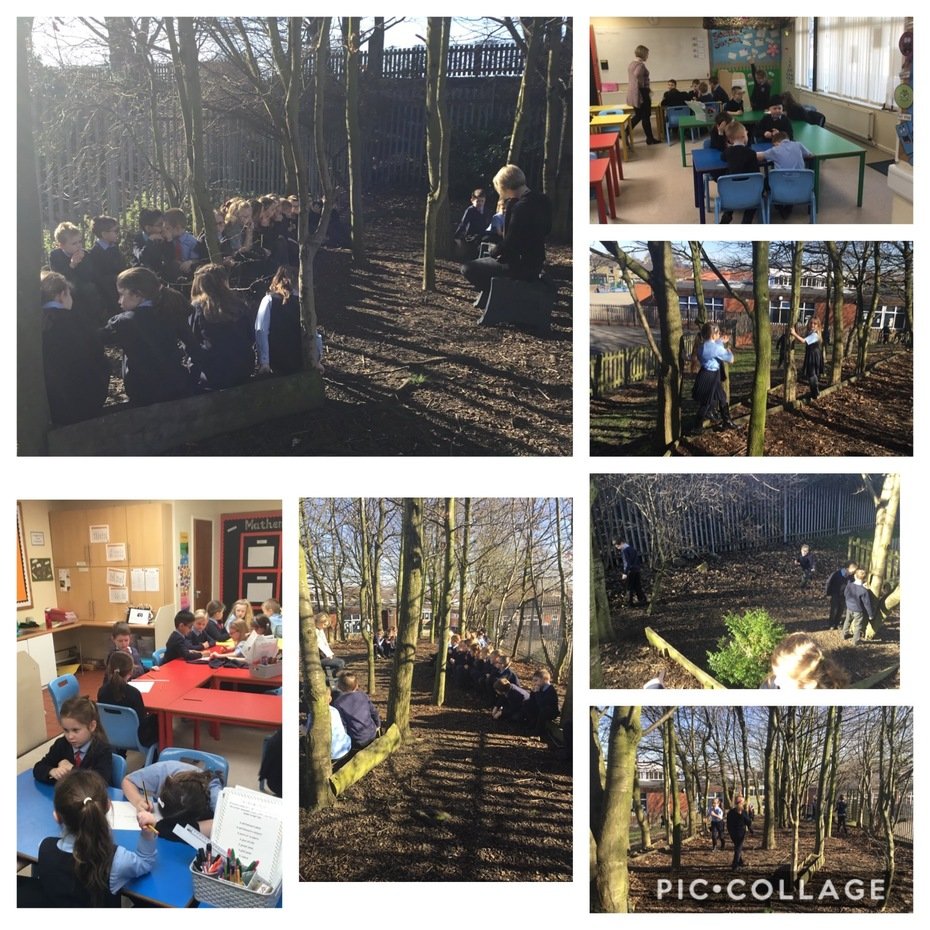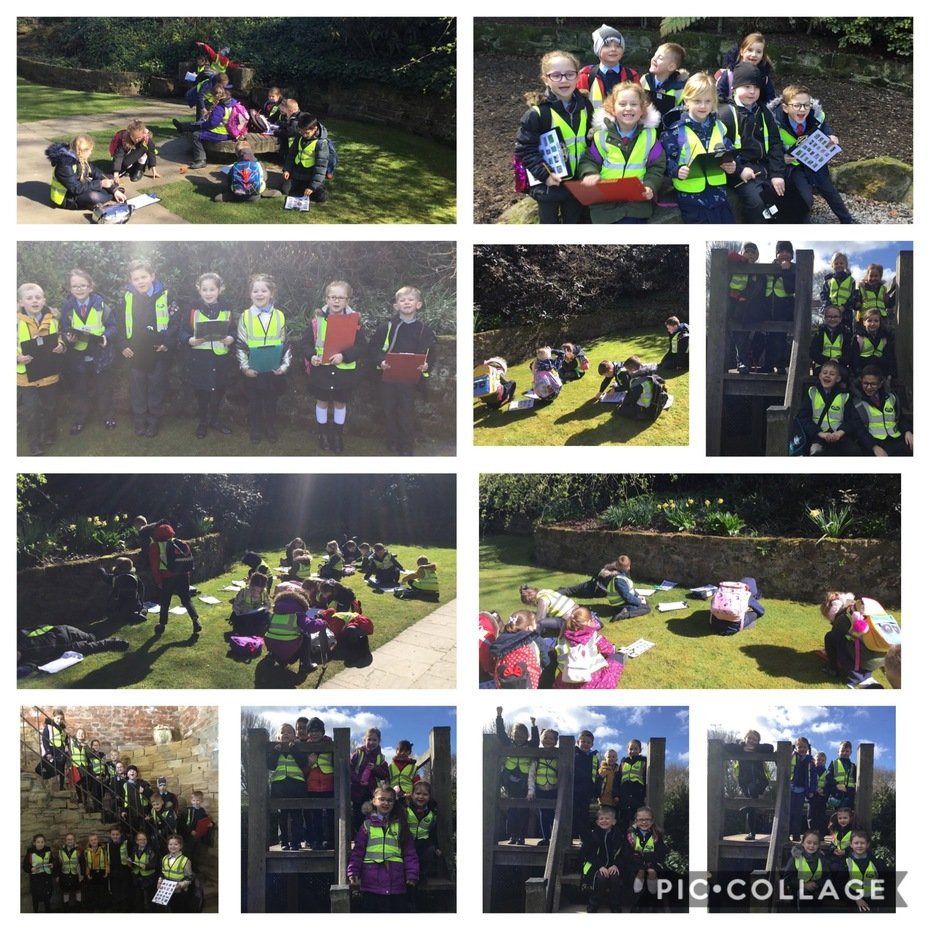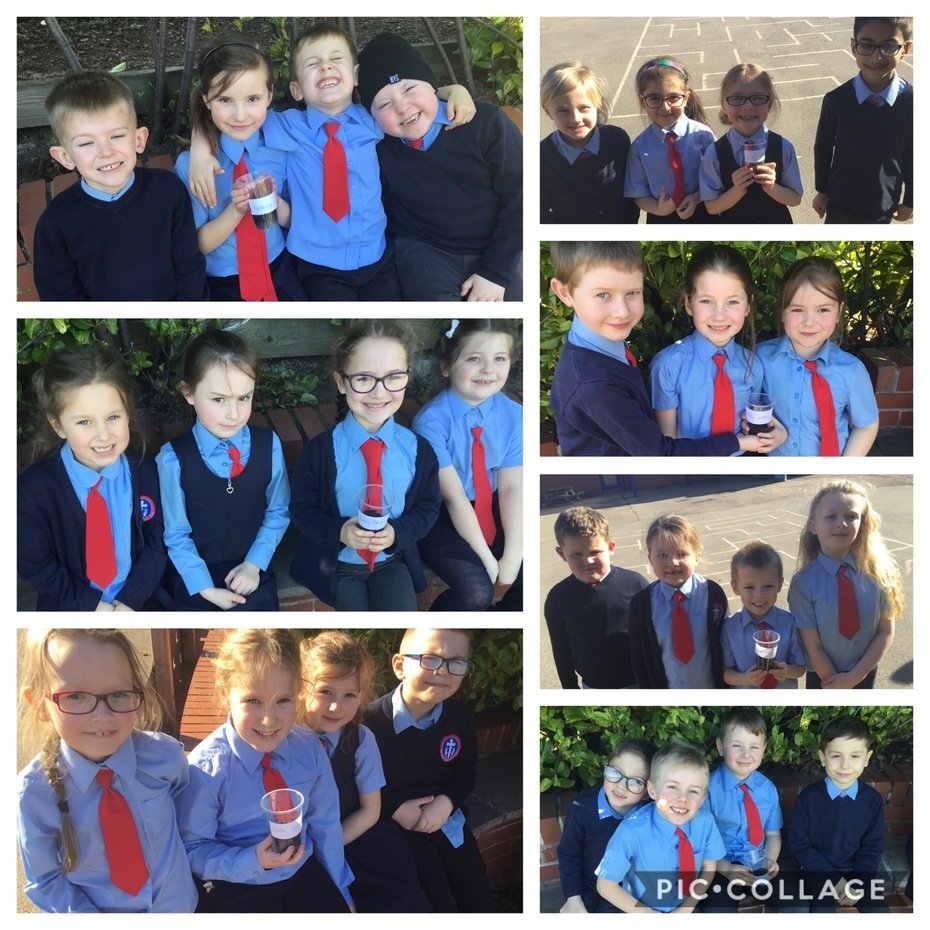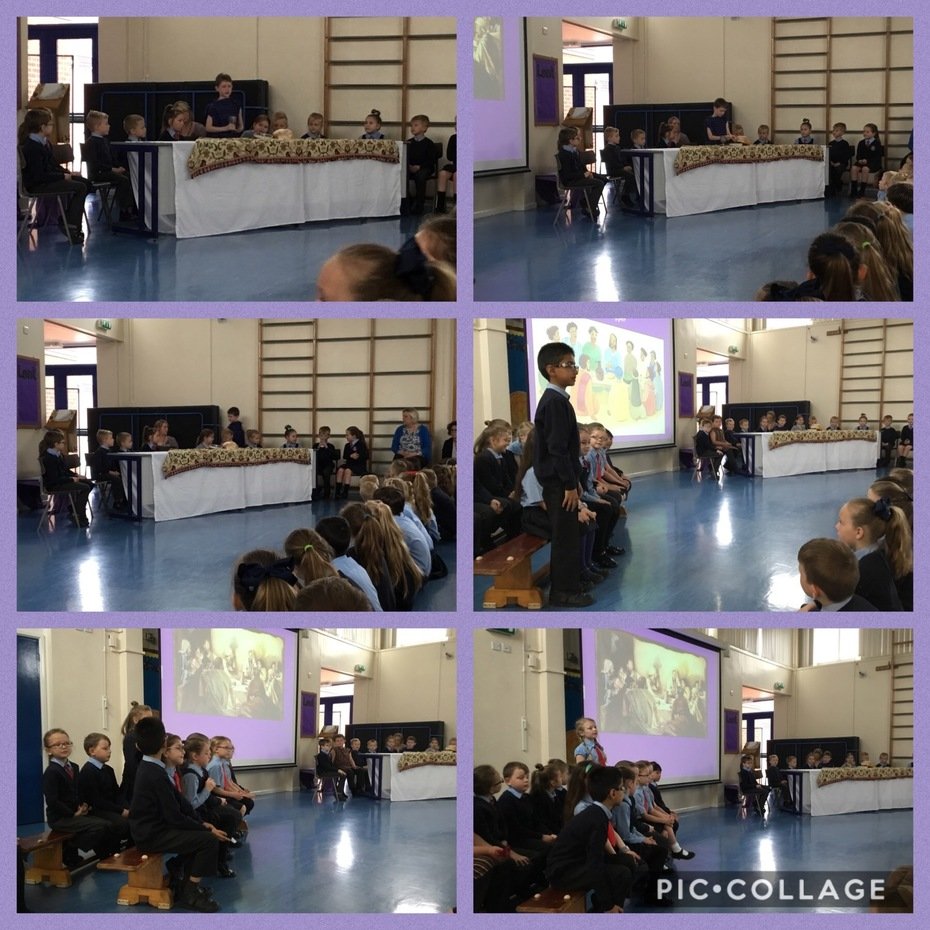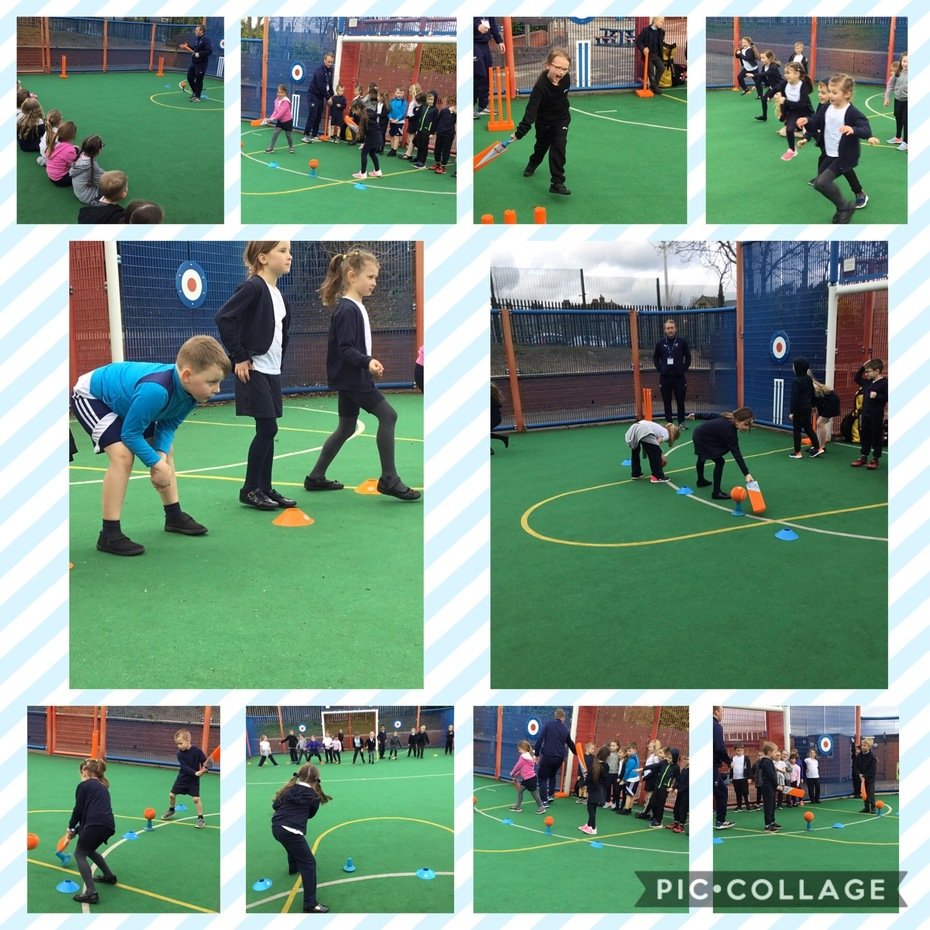 Spring 1 - 2019
Y2 Spring 1 Homework Wriggle and Crawl
Y2 topic leaflet Spring 1 Wriggle and Crawl
This half term our topic was Wriggle and Crawl and we learnt lots of fascinating facts about mini-beasts. We went on a mini-beast hunt, made observational drawings and even created a bee hive with bees which is now hanging in our classroom. We wrote poems based on our topic and took part in some performance poetry.
During Safer Internet Day we learnt about how to stay safe on the internet and how to be kind online.
We have been really lucky to have Barnsley Football Club in teaching our PE lessons and we have been learning how to evade opponents.
We were also selected to be Dearne FM's Class of the Week which was fantastic and we loved being interviewed for the radio.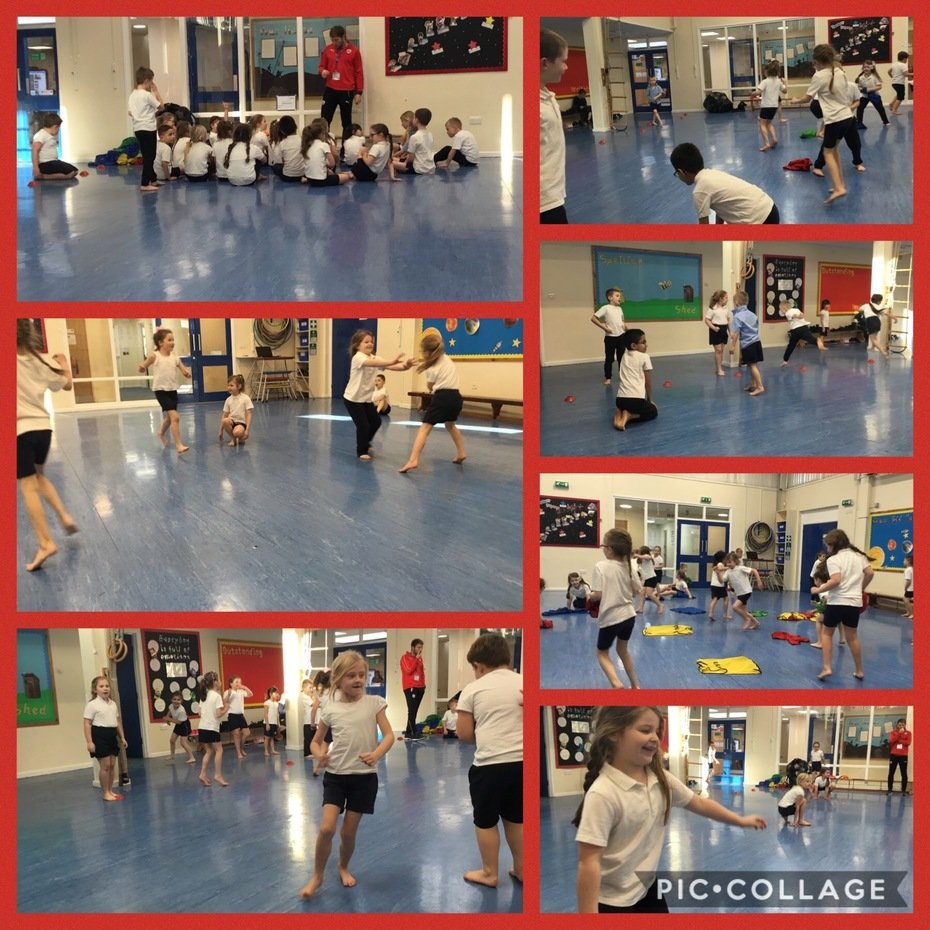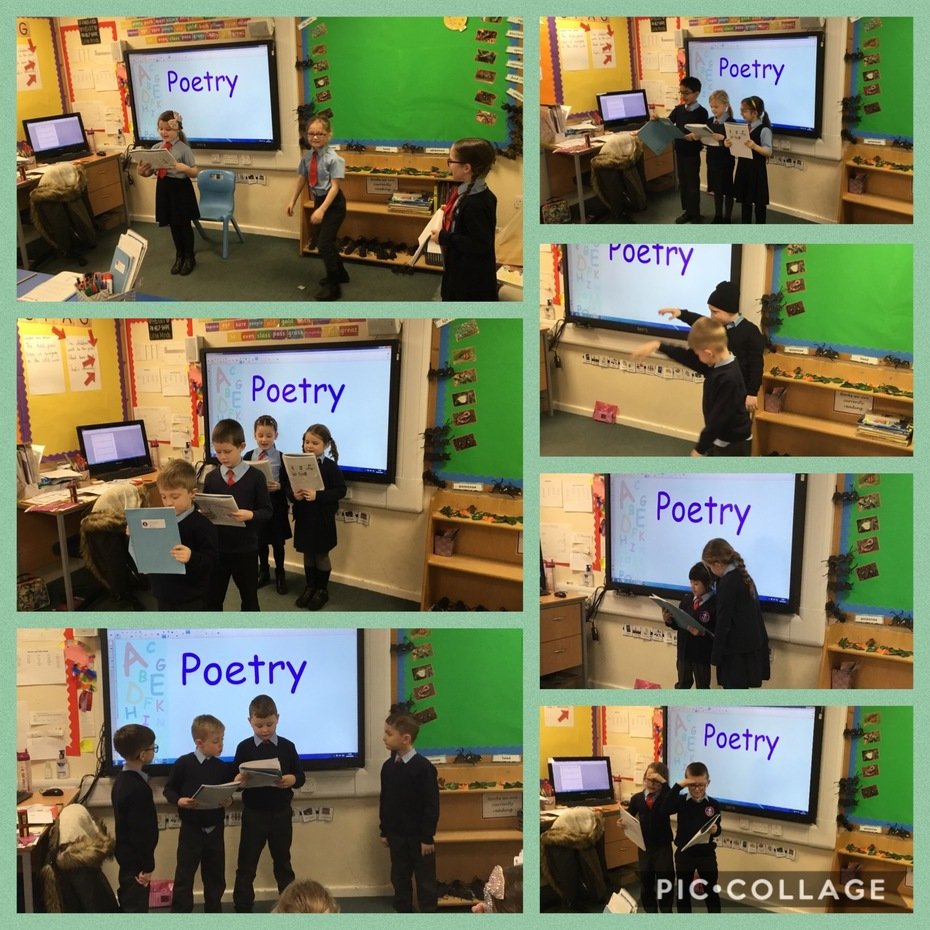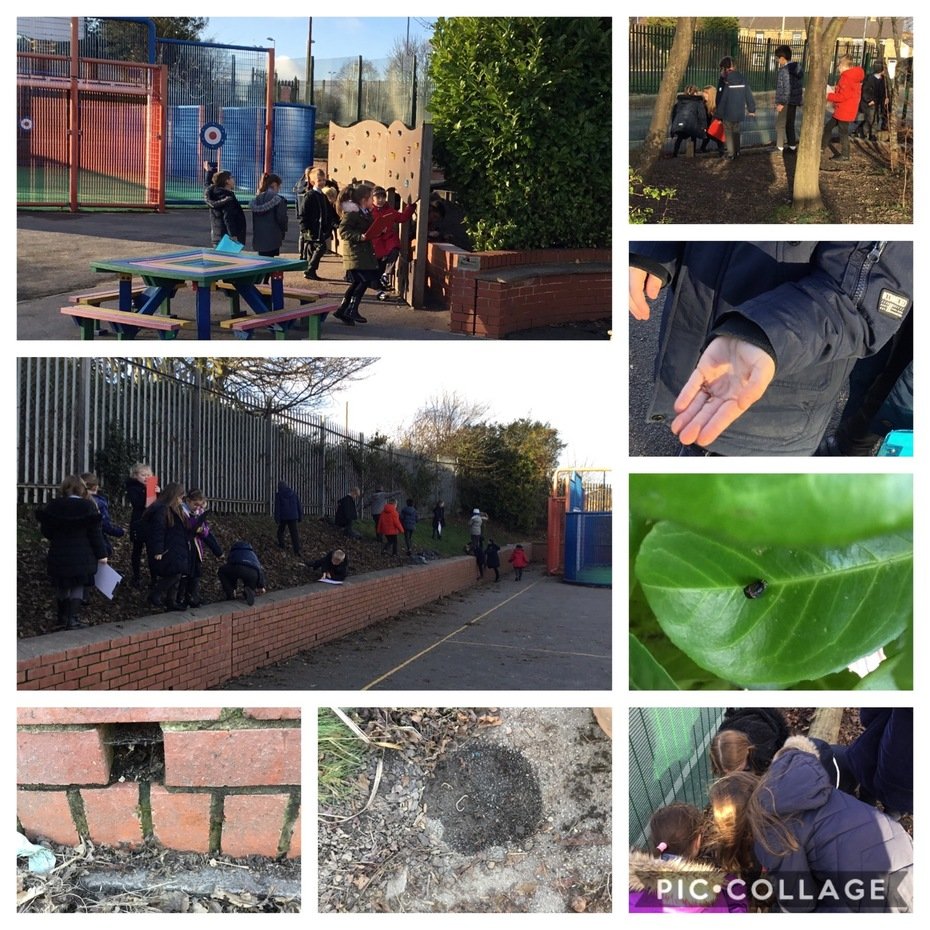 Autumn 2 - 2018
Y2 Autumn 2 Homework Street Detectives.pdf
Y2 topic leaflet Autumn 2 Street Detectives.pdf
During our Street Detectives topic we enjoyed learning about lots of different things. We used Google Maps to locate our local park, swimming pool, church and football ground. We also looked at how the houses have changed over the years and the similarities and differences between them. For our DT work, we worked in pairs to create a different building. We created dentists, vets, doctors, Tesco, Church and school among other things. We then put all the buildings together to create a street. This was great fun and the pictures below show our finished products!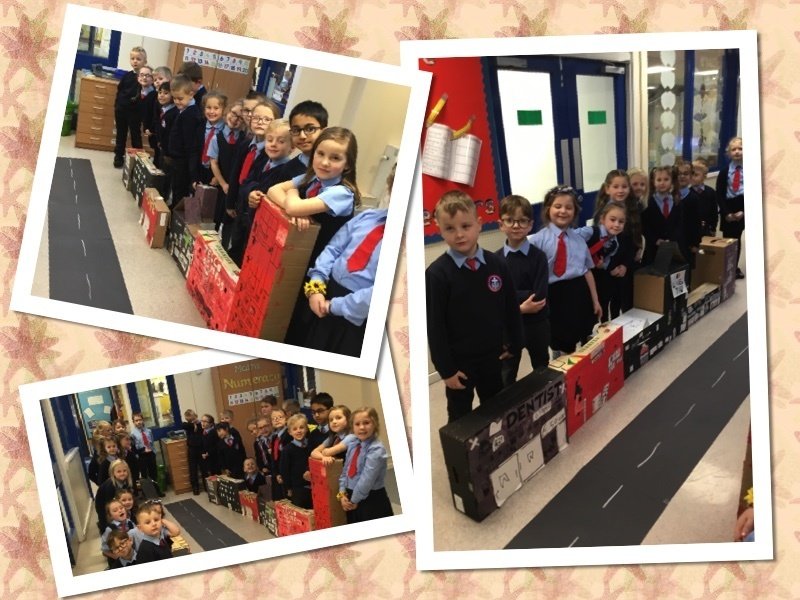 Autumn 1 - 2018
We have really enjoyed our first topic Land Ahoy. We have learned all about Grace Darling, famous pirates and we have made our own pirate ships out of clay. During our Pirate Day we made paper plate parrots and made pirate themed cookies.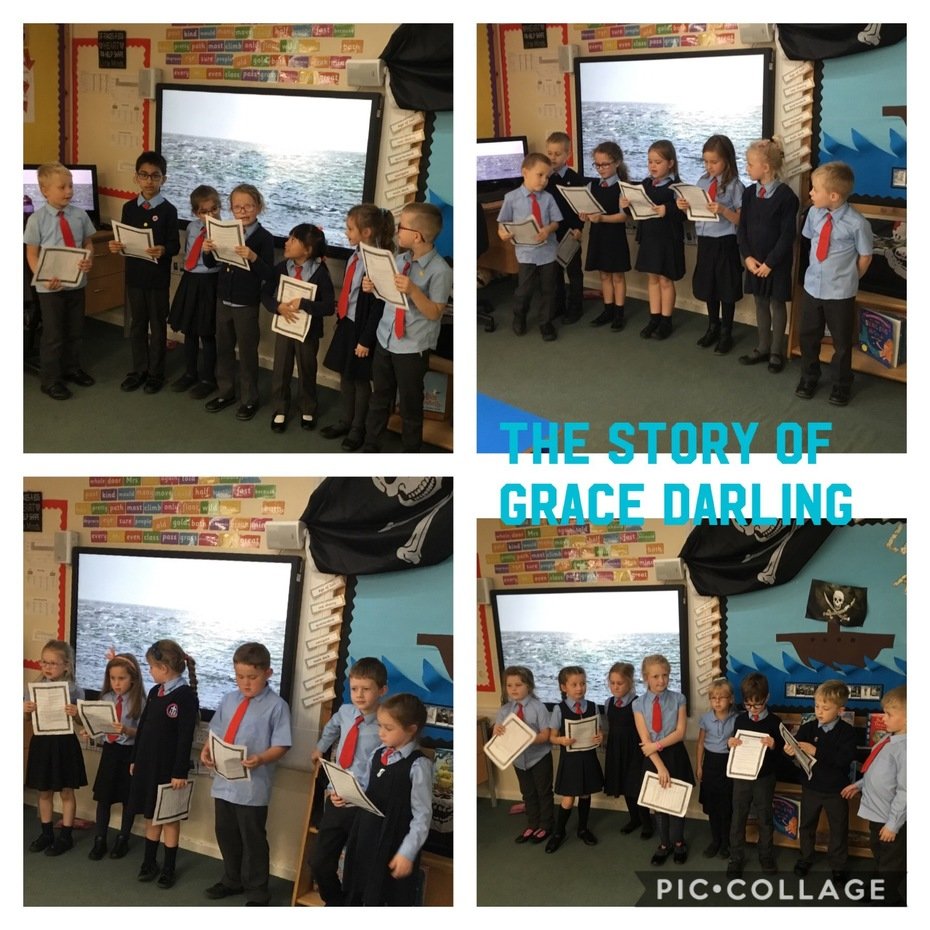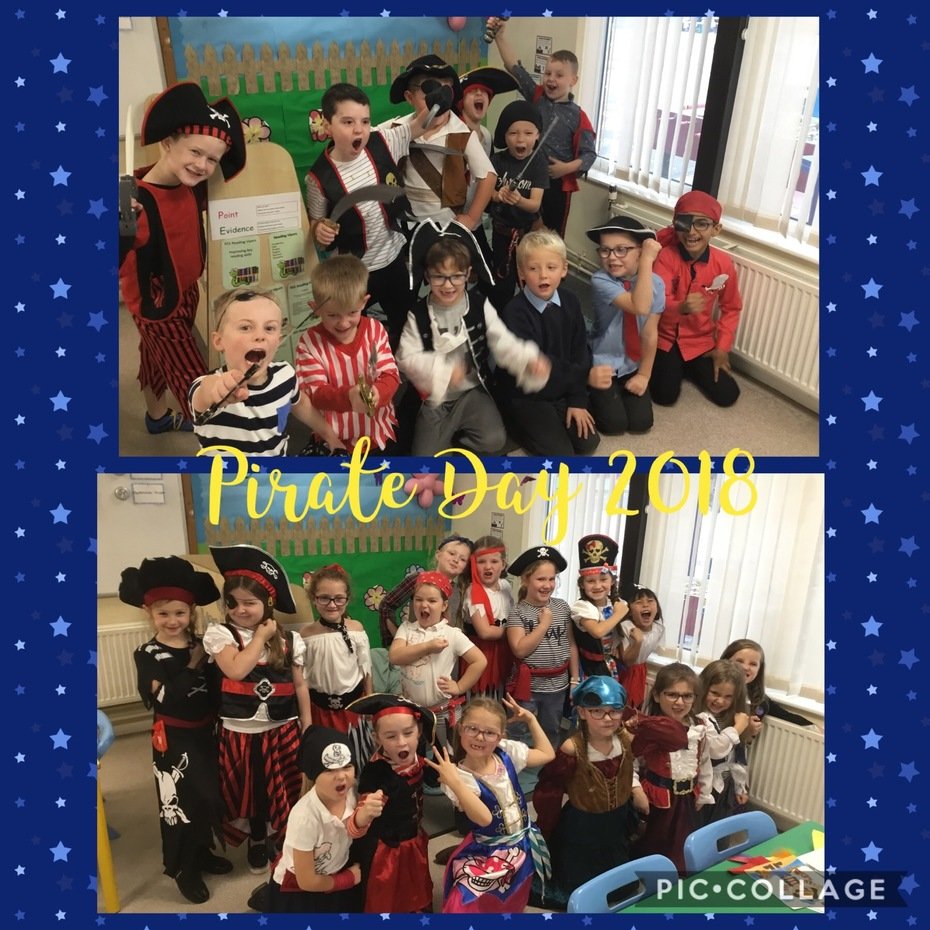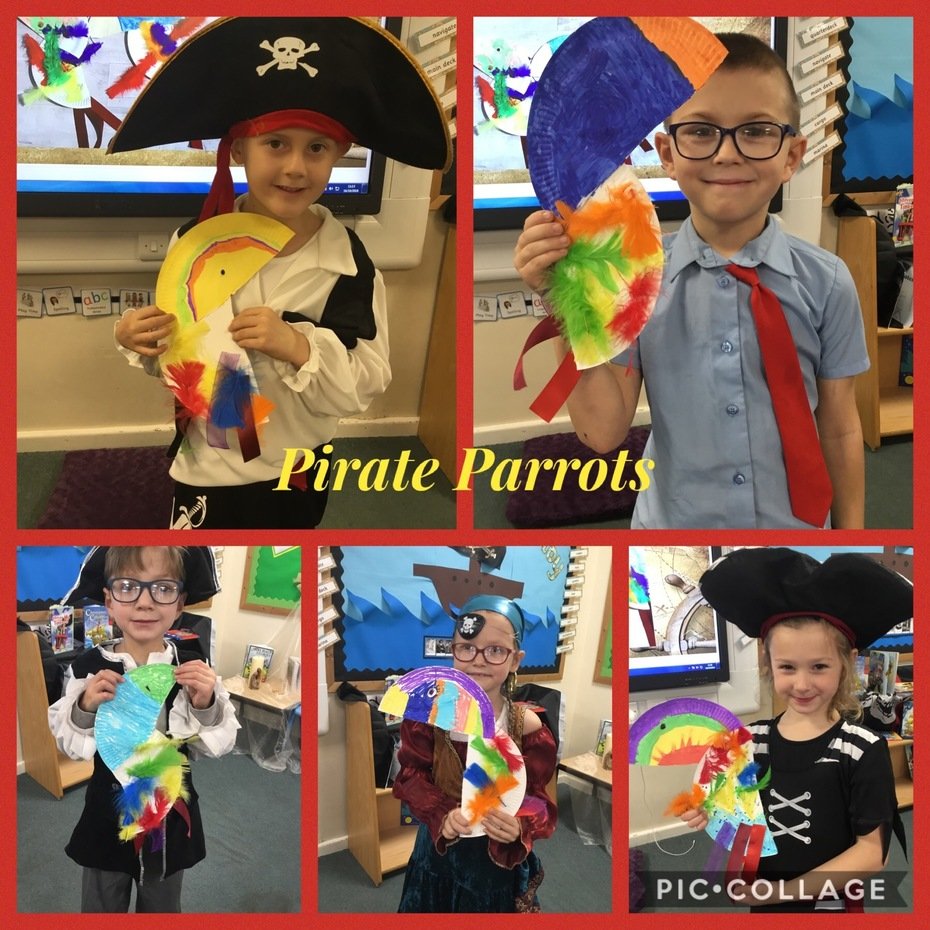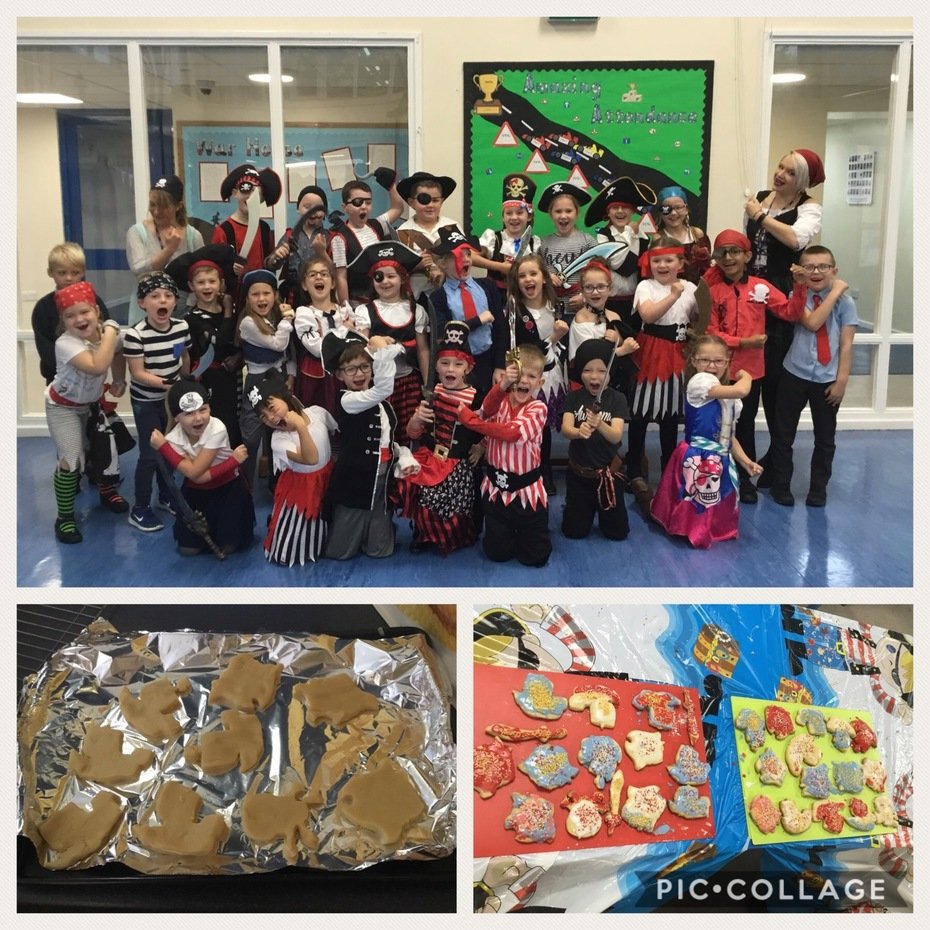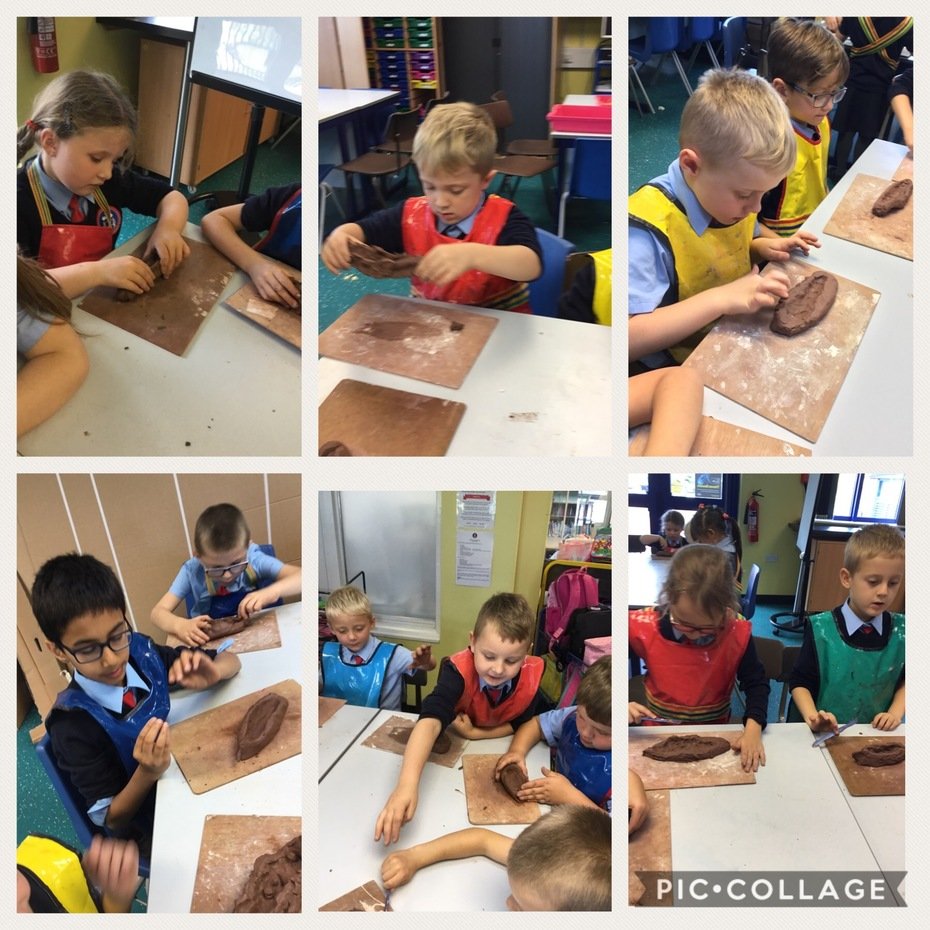 During P.E. we have enjoyed taking part in Yoga. We also wrote instructions for a new game called 'Treasure Raid' and then played the game using our instructions to help us.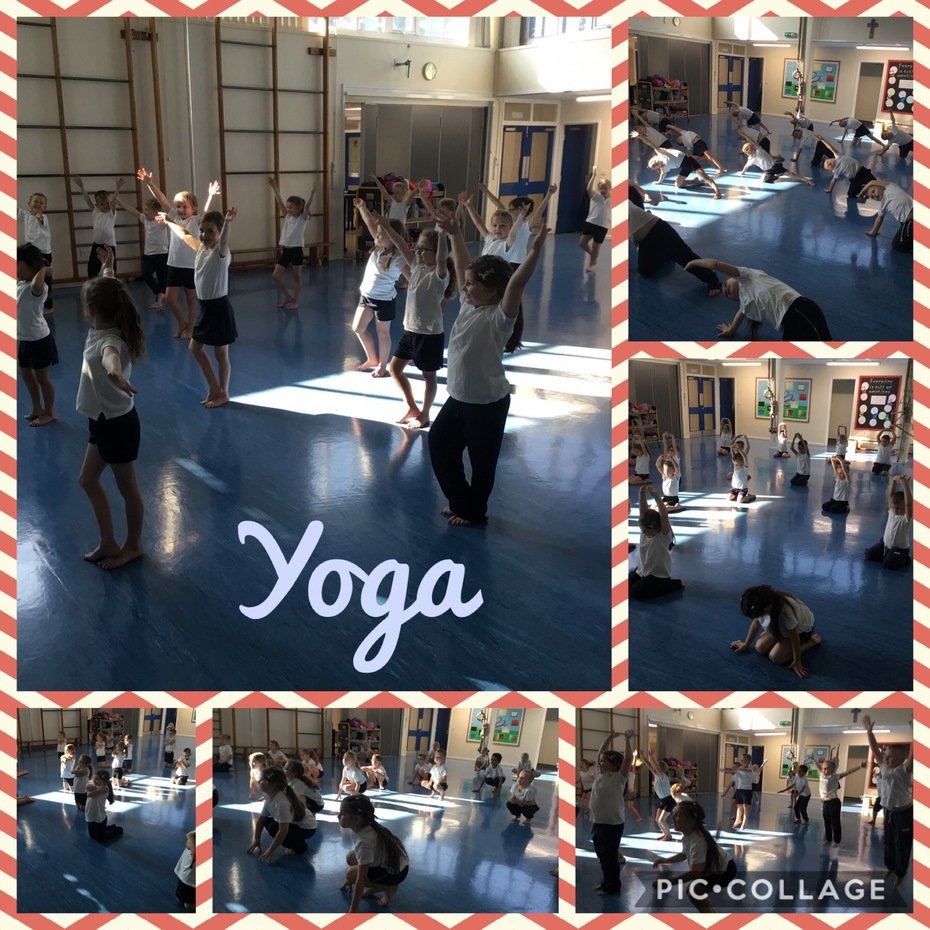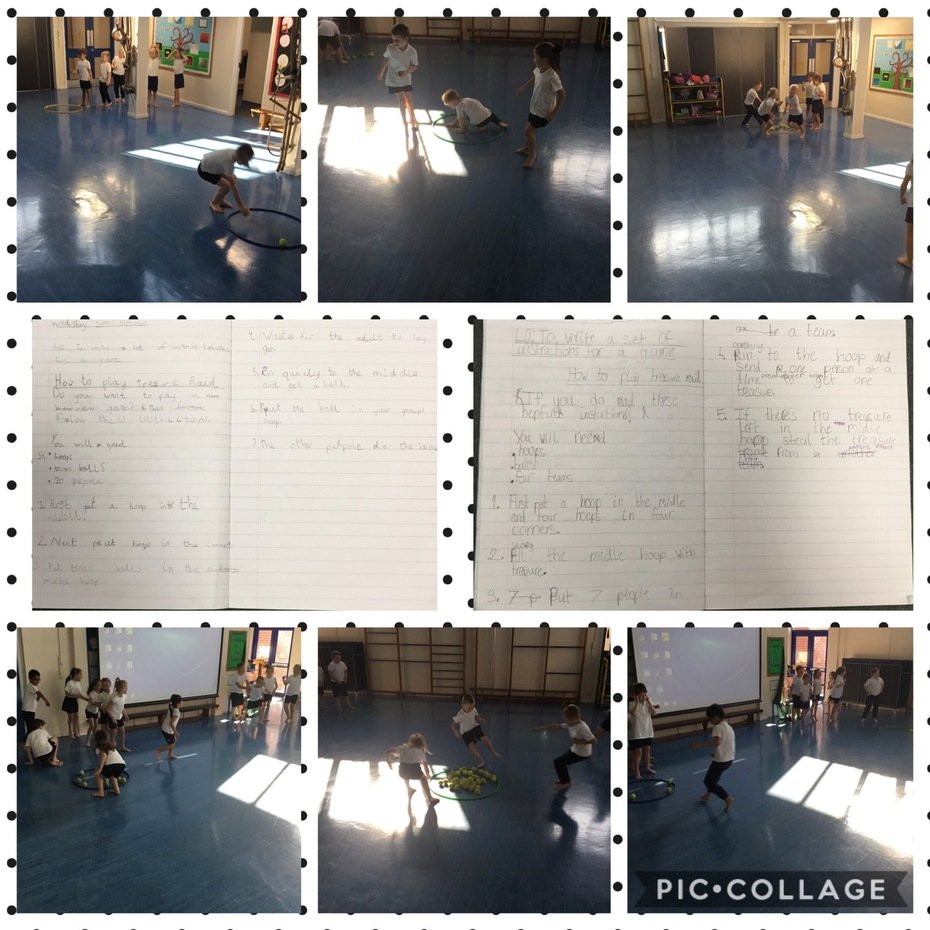 Summer 1
This half term our topic was Bounce. We have absolutely loved it! How lucky too that both the commonwealth games and tour de Yorkshire were happening at the same time!
We worked hard developing our ball skills and even had the class cricket expert bring his bag in to share his knowledge. We also loved having Dean from All Stars Cricket in to give us a masterclass.
We worked really hard in preparation for our SATS in all areas of learning.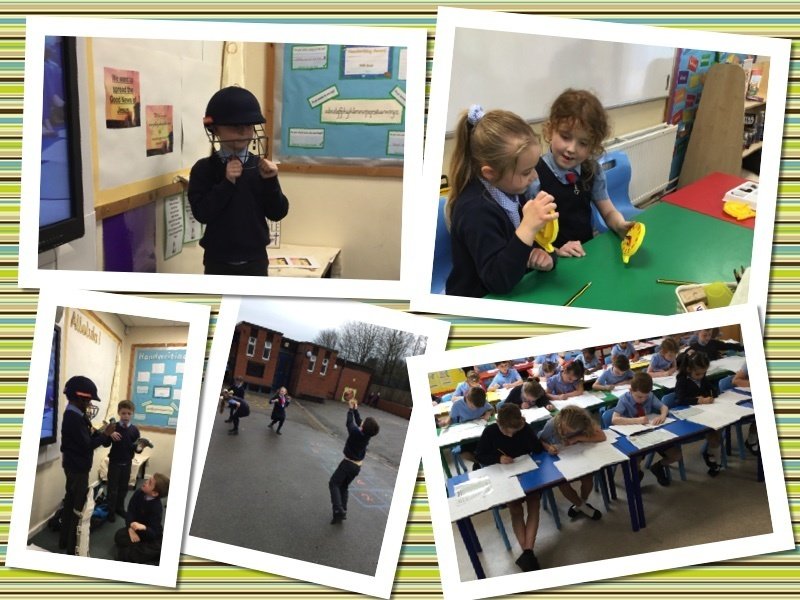 Spring 2
This half term our topic has been "Muck, Mess and Mixtures"
We have enjoyed looking at a range of artists from Jackson Pollock to Kandinsky to the amazing British artist Carl Warner.
We have explored a range of mediums and created some fantastic art work which is beautifully displayed in class.
As part of our topic we have read "George's marvellous Medicine". We loved this book and have written some quality instructions and character descriptions.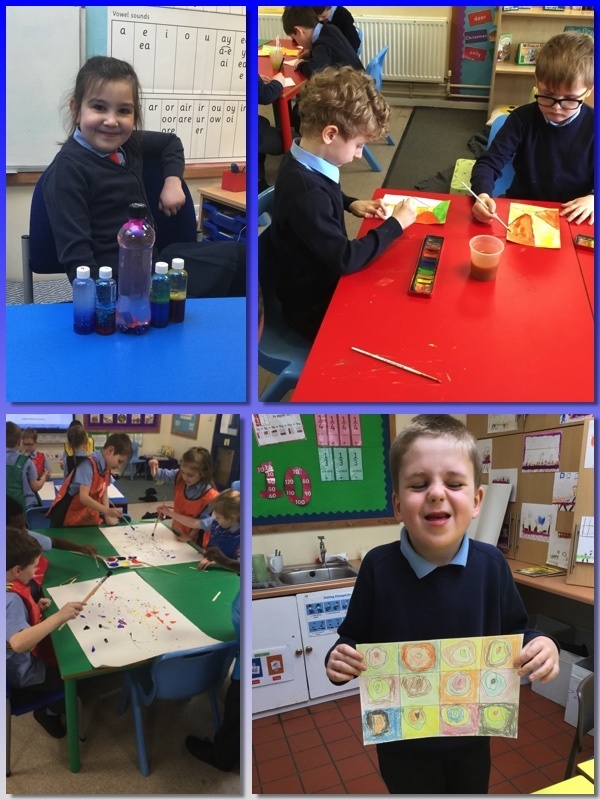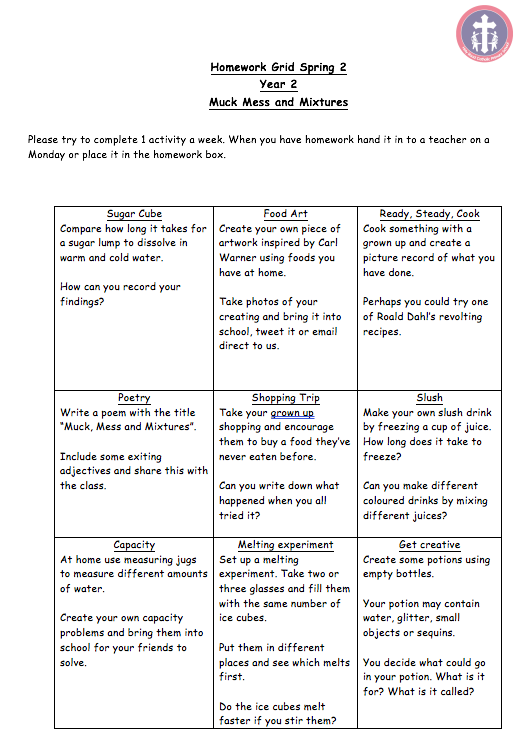 Spring 1
Year 2 have really enjoyed the first topic of 2018 "Wriggle and Crawl"
We have carried out lots of research about a variety of different mini beasts and studied life cycles and food chains.
Our favourite activity of the topic was getting out and about in our beautiful school grounds investigating all the different mini beasts we could find.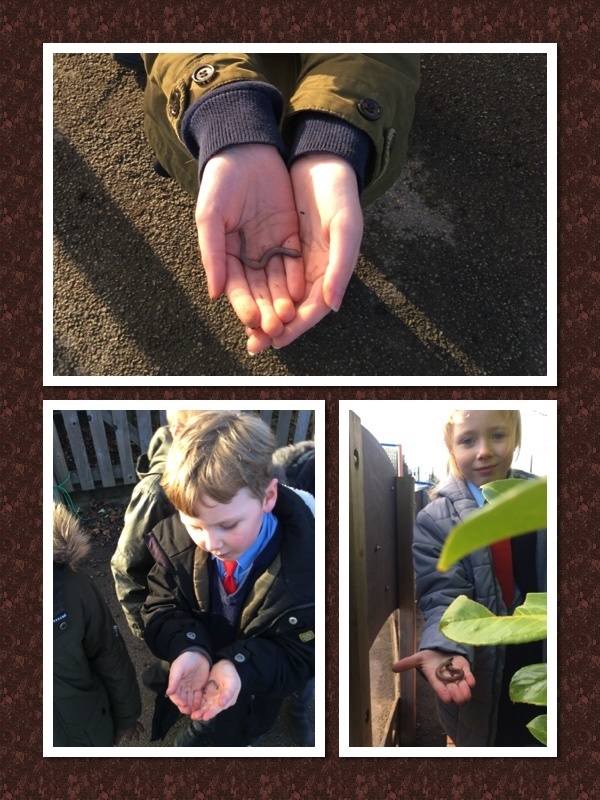 Spring 1 Homework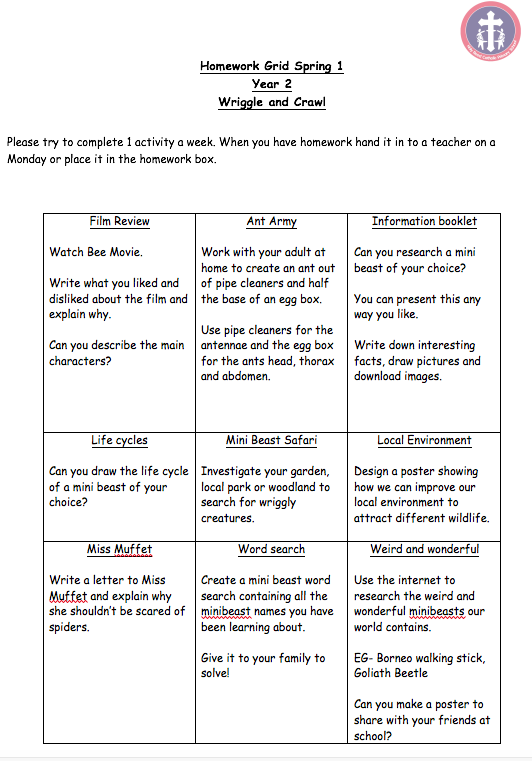 Autumn 2
We have had a fantastic half term. Our topic was "land ahoy!"
We enjoyed creating beautiful lighthouse scenes for our calendars using watercolours. We used the story of Grace Darling as our inspiration. We continued to look at the life of Grace in literacy by writing a diary entry.
Year 2 made some outstanding homework including boats, pirate flags and some amazing treasure chests. To finish our topic we had a fantastic pirate day including some PE where we had to do the dirty work of a pirate.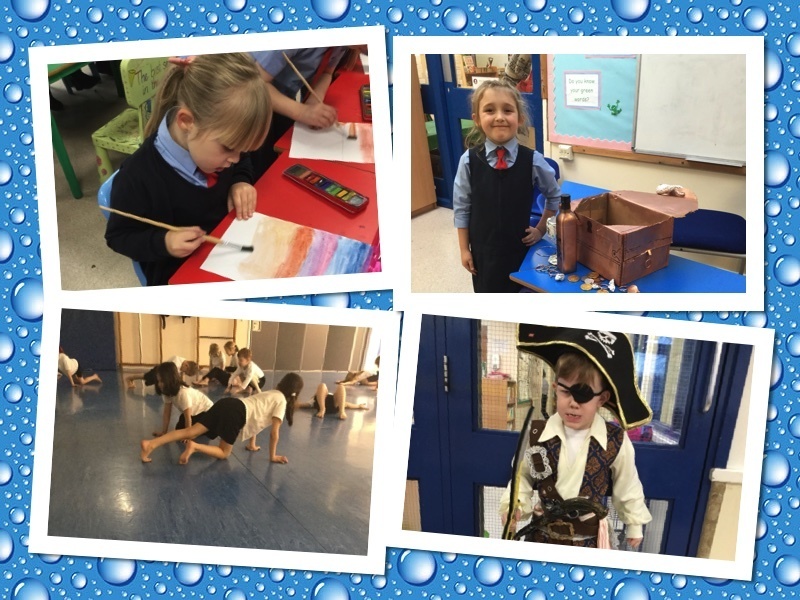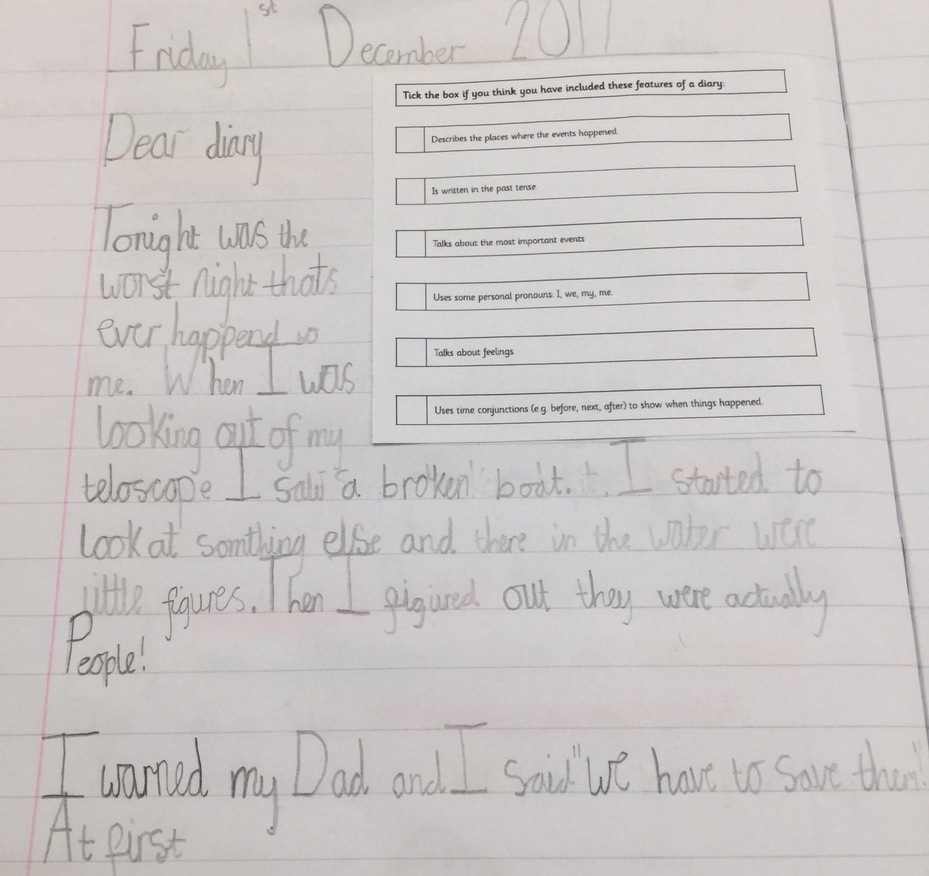 Autumn Term 2017
We hope that you have had a wonderful Summer holiday. I am looking forward to a brilliant year with your child.
This half term our topic is "Towers, Tunnels and Turrets". This is a history based topic which the children are bound to love. We are going to do lots of building inside and out.